OLYMPICS
/
Mirage 2000 jets to greet returning Taiwan athletes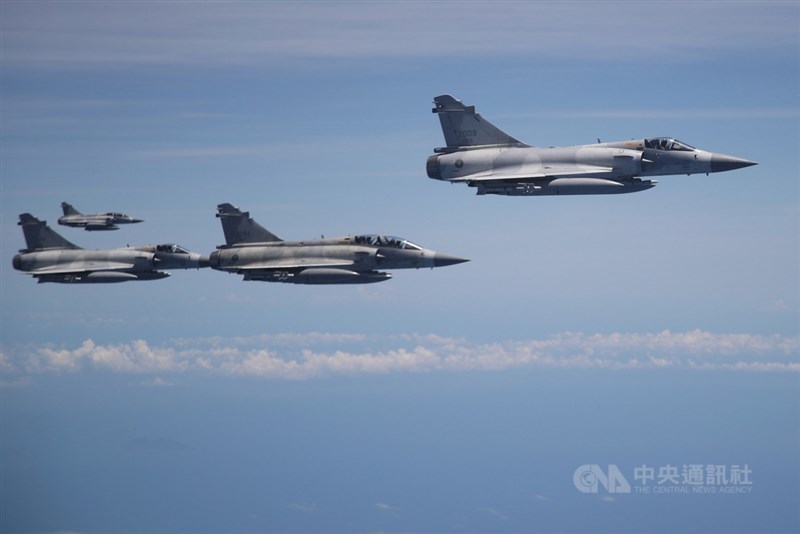 Taipei, Aug. 4 (CNA) The military will dispatch four Mirage 2000 fighter jets to escort some of the Taiwanese athletes who competed at the Olympic Games in Tokyo as they fly home on a China Airlines flight Wednesday afternoon, according to an anonymous military source.
The four Mirage 2000 jets will take off from the Hsinchu Air Force Base and greet the CAL aircraft in the air to show support for sports, the source said.
The jets may release decoy flares on the left and right sides of the plane if the weather permits to welcome the national squad and celebrate their excellent performance, according to the source.
As of Aug. 1, Taiwan had won 10 medals -- two golds, four silvers and four bronzes -- at the Tokyo Games, topping its previous best of five medals in 2000 and 2004.
Several of the medal winners have already returned to Taiwan on separate flights, but this will be the first time returning Olympians have received a military escort.
According to local media, among those expected to be on Wednesday's flight from Tokyo are Lee Yang (李洋) and Wang Chi-lin (王齊麟), who won gold in the badminton men's doubles, and Tai Tzu-ying (戴資穎), who took silver in the badminton women's singles.
View All