OLYMPICS
/
Taiwanese archer Tang Chih-chun loses bronze medal match in Tokyo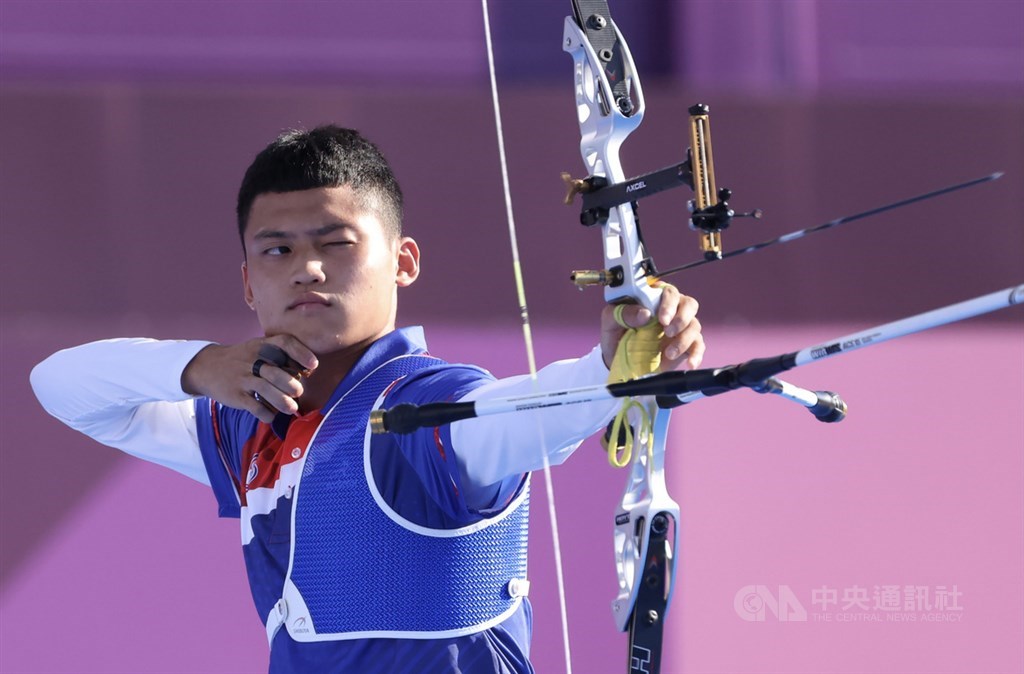 Taipei, July 31 (CNA) Taiwanese archer Tang Chih-chun (湯智鈞) saw his hopes for a podium finish dashed Saturday, after he lost the bronze medal match against a Japanese opponent at the Tokyo Olympics.
Tang, 20, was bested 3-7 by Japanese Takaharu Furukawa in five sets and finished fourth in the men's individual event in Tokyo.
Earlier in the day, Tang had competed in three other matches, beating Itay Shanny of Israel and Kim Woojin of South Korea in the round of 8 eliminations and the quarterfinals, to advance to the men's individual semifinals.
In the semifinals, however, Tang lost to Italian Mauro Nespoli, and the young Taiwanese's only remaining hope for a medal in his first Olympics was reduced to the third-place matchup against the seasoned Japanese archer.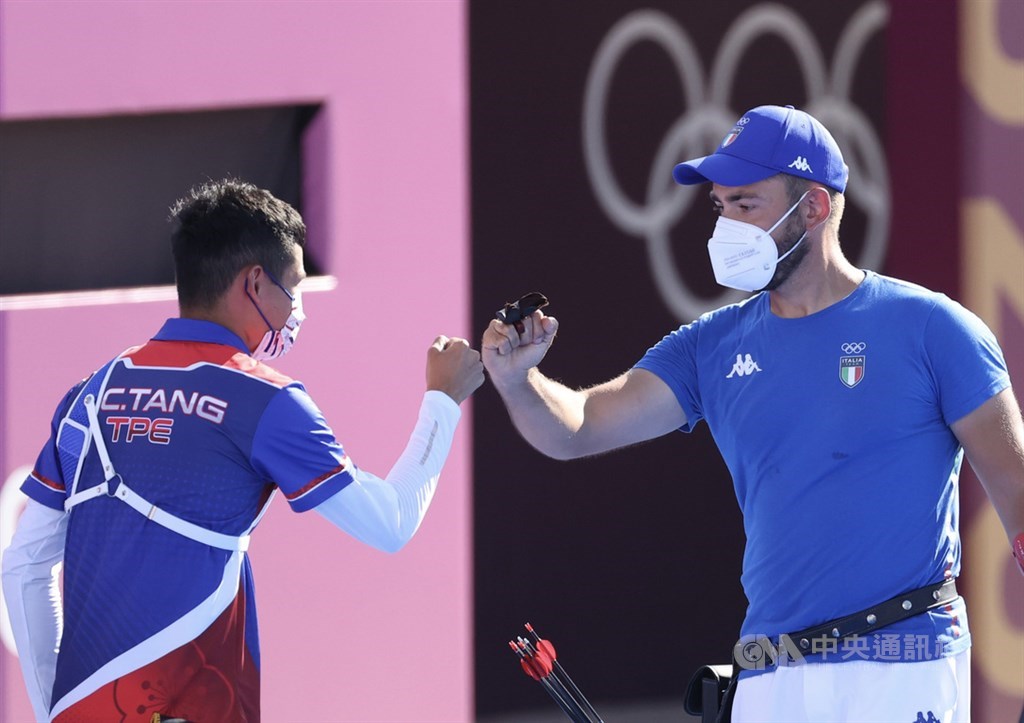 Tang got an early jump, narrowly taking the first set with a score of 29-28 and earning two points, but Furukawa bounced back to win the second set 29-27.
The two archers scored a 28-28 tie in the third set, each earning one point, but Furukawa pulled ahead 29-28, 29-28 in the remaining two sets, to win the bronze medal.
In 2018, Tang won the gold medal in the men's team recurve event at the Asian Games in Jakarta, Indonesia.
The following year, he and Wei Chun-heng (魏均珩) went on to win the silver medal in the men's team event at the 2019 Summer Universiade in Naples, Italy.
View All