OLYMPICS
/
Tang Chih-chun, Lin Chia-en reach men's, women's archery 1/16 round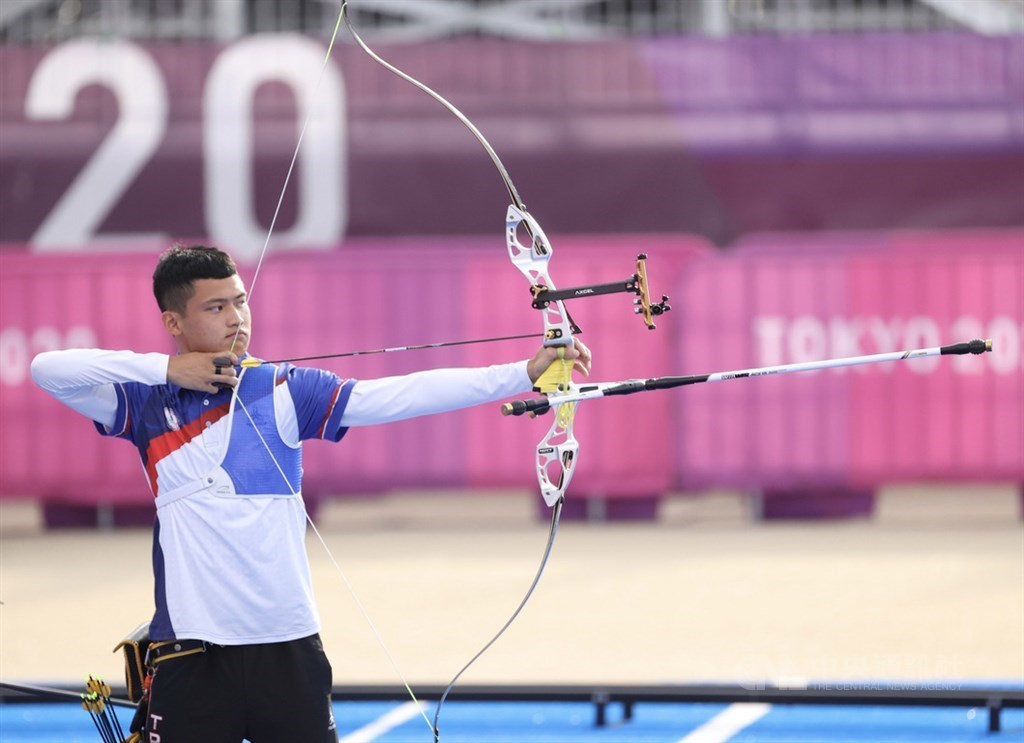 Taipei, July 29 (CNA) Taiwan's archers Tang Chih-chun (湯智鈞) and Lin Chia-en (林佳恩) advanced to the men's and women's individual round of 16, respectively, at the Tokyo Olympics on Thursday.
Tang defeated his compatriot Wei Chun-heng (魏均珩) 6-5 in a close contest, to move into the next round.
The two Taiwanese archers, who won silver Monday in the men's team event, faced off against each other after Tang trounced Vietnamese Hoang Phi Vu Nguyen 7-1 in the 1/32 termination of the men's individual competition and Wei bested Daniel Castro of Spain 6-2 earlier in the day.
After five sets, the two Taiwanese archers were tied at a 5-5 score, but Tang racked up 10 points to win the match.
Meanwhile, their teammate Deng Yu-cheng (鄧宇成) lost to India's top men's archer Atanu Das 4-6 in the individual event earlier in the day.
In the women's competitions, Lin secured a place in the round of 16 of the individual archery event, after knocking out Estonian archer Reena Parnat 7-3.
Lin, in her second Olympic appearance, had earlier in the day defeated 47-year-old Evangelia Psarra of Greece 6-4.
Lin is now the only female Taiwanese archer remaining in the individual event, after three-time Olympian Lei Chien-ying (雷千瑩) and Tan Ya-ting (譚雅婷) were eliminated.
View All