Taiwanese wins professional European soccer contract for first time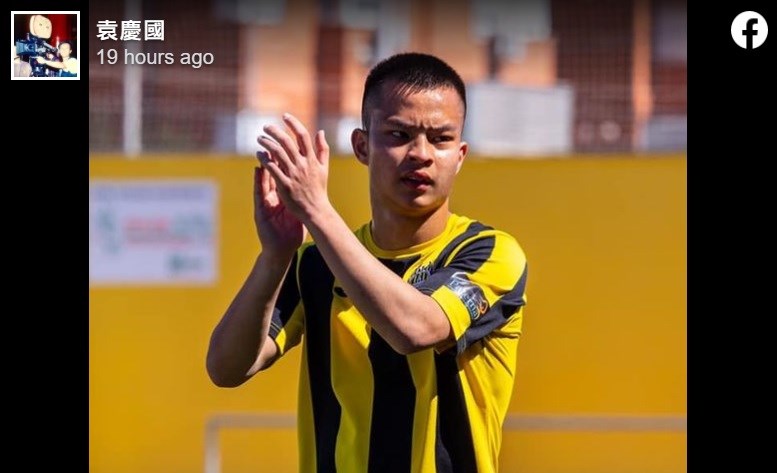 Taipei, May 27 (CNA) A young Taiwanese soccer player has been signed by a third-tier Segunda División B team in Spain, becoming the first player from Taiwan to gain a professional European club contract.
Yuan Yung-cheng (袁永誠), 18, will play for Racing Rioja CF, according to his father.
"The news was totally unexpected," said his father Yuan Ching-kuo (袁慶國), adding that such opportunities for foreign players are hard to come by, as Spanish clubs tend to prioritize local players amid a high unemployment rate and other problems brought about by the COVID-19 pandemic.
He said it was always his son's dream to play in the Spanish league and ultimately make it to the top division, also known as La Liga.
Earlier this year, Yuan Yung-cheng started playing for a youth team, the Valencian Community-based Paterna CF, a club that is famous for its training school.
The Taiwanese teenager became interested in soccer in his first year at Shuang Feng Elementary School in New Taipei, his father said, adding that he later sent his son to a soccer training school in China.
At the age of 15, Yuan Yung-cheng moved to Spain, where he faced language challenges as he could not speak Spanish, according to his father.
"In the beginning he was very lonely because he could not speak to anyone there, so I would call him every night and we'd chat for hours," his father said, adding that he is very proud of his son's achievements.
Yuan Yung-cheng is the first player from Taiwan to be signed by a professional European club.
Racing Rioja, the club that signed the teenager, was founded in 2018 and is currently ranked in the Tercera Division, which is the fourth tier of the Spanish football league, but it will be promoted to Segunda División B, which comes below La Liga and the Segunda División.