Taiwanese athlete back home after visa problems in Serbia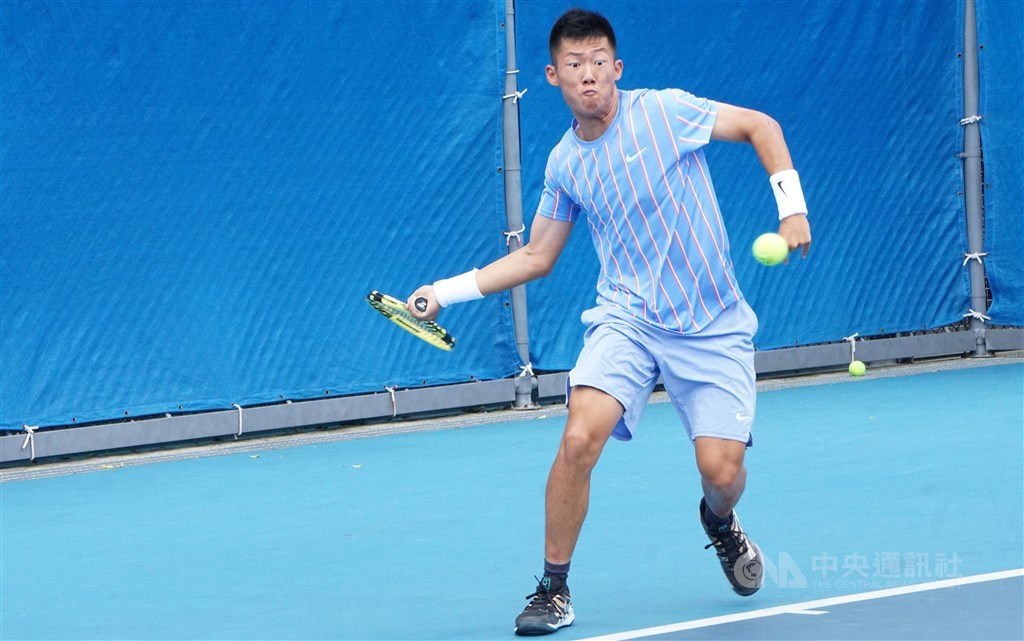 Taipei, Feb. 24 (CNA) Taiwanese tennis player Tseng Chun-hsin (曾俊欣) has returned home with his father on Tuesday after being detained for 24 hours at an airport in Serbia over visa issues.
Tseng had traveled from South Africa, where he had competed in two professional Challenger Tour events, to Serbia on Sunday to take part in a training program organized by the Novak Djokovic Tennis Academy.
He and his father were detained at the airport upon arrival, however, because they did not have the necessary paper visa to enter Serbia, according to Tseng Yu-te (曾育德), the 19-year-old tennis player's father who accompanied him throughout the trip.
Tseng Yu-te said they had been told by the Serbian embassy in South Africa that Taiwanese nationals only needed an e-visa to enter the country.
To ensure a smooth transit, Tseng Yu-te said he even obtained related documents and reconfirmed with the embassy through their airline prior to their departure that the e-visa would work.
Unable to enter Serbia, Tseng and his son were detained at the airport for 24 hours and then ordered by Serbian immigration to return to South Africa, their original point of departure, via Istanbul on Turkish Airlines.
That would have meant staying at the Istanbul airport for a three-day layover until the next flight to South Africa became available, Tseng Yu-te said.
Learning of the situation on Monday, the Taipei Economic and Cultural Mission in Ankara, Taiwan's de facto embassy in Turkey in the absence of diplomatic ties, contacted Turkish Airlines and managed to change their flight destination to Taiwan, according to Taiwan's Ministry of Foreign Affairs (MOFA).
The father and son eventually made it home from Turkey on Tuesday evening.
According to the MOFA website, Taiwanese citizens need a visa to travel to Serbia, but the website does not specify if it can be an e-visa.
Serbia does not have a representative office in Taiwan, so Taiwanese interested in getting a visa to Serbia have to go through an embassy in another country to get one, MOFA said.