Taiwan's Chan sisters finish 2nd at Gippsland Trophy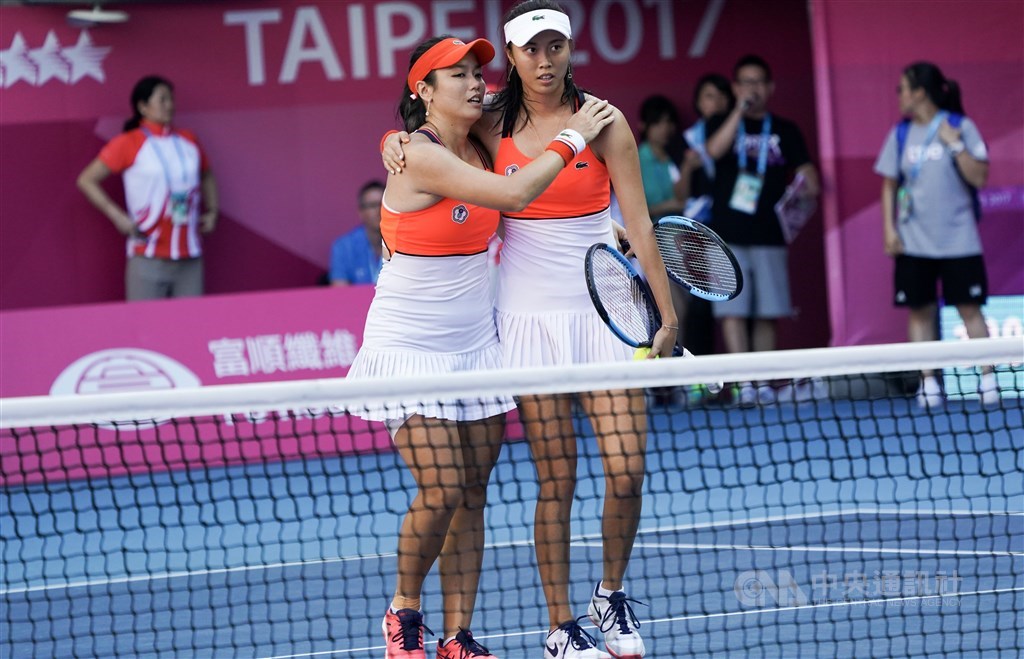 Taipei, Feb. 7 (CNA) Taiwanese sisters Latisha Chan (詹詠然) and Chan Hao-ching (詹皓晴) on Sunday lost in the women's doubles final at the 2021 Gippsland Trophy in Australia, finishing second at the WTA 500 tennis tournament.
In their first match in more than 11 months amid the COVID-19 pandemic, the second-seeded Chan sisters were overpowered by Czech players Barbora Krejcikova and Katerina Siniakova 3-6, 6-7 (4-7) in two straight sets at the opening event of the 2021 WTA season.
In the first set of the final match Sunday, the Taiwanese pair had a difficult time, losing the set 3-6 to their Czech opponents.
In the second set, the Chan sisters missed breakpoint chances in the third game, and the two pairs engaged in a seesaw battle in the sixth game. The Taiwanese duo then recovered, breaking their opponents' serve in the seventh and 11th games but failed to play a good service game in the 12th, forcing a tiebreaker.
The Chan sisters had a lead in the tiebreaker 4-2 but eventually lost to the Czech duo 4-7. In their two previous matches, the Czech duo, who had won two Grand Slam titles, defeated the Chan sisters.
The Gippsland Trophy is a lead-up tournament to the 2021 Australian Open. After the Gippsland Trophy event, the Chan sisters will compete in the Australian Open, which will start on Feb. 8, three weeks later than scheduled, due to the coronavirus pandemic.
The Australian Open tournament is the first of the four Grand Slam tennis events held each year, preceding the French Open, Wimbledon, and the US Open.