Taiwanese badminton players prepare for events in Thailand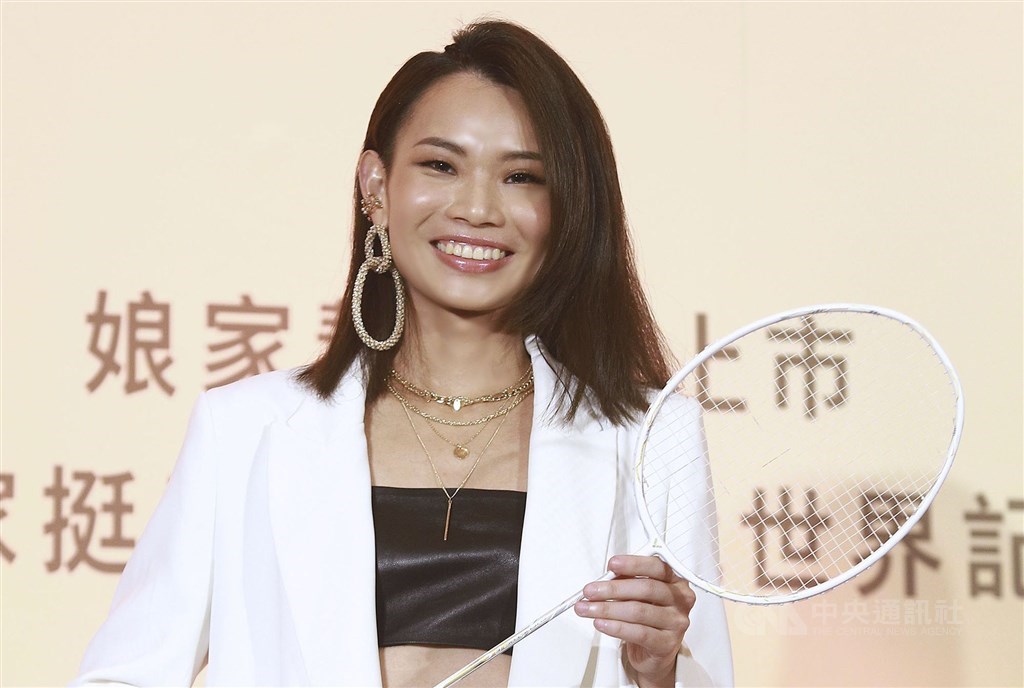 Update: Taiwan's Tai Tzu-ying to face Thai rival at Bangkok badminton open
Taipei, Dec. 27 (CNA) World No. 1 female badminton player Tai Tzu-ying (戴資穎) said on Sunday that she will compete in the Badminton World Federation's (BWF's) first three events in 2021 to be held in Bangkok in January, even though she will have to spend the Lunar New Year holiday in quarantine upon her return to Taiwan afterward.
The YONEX Thailand Open, which takes place Jan. 12-17 will be Tai's first appearance in the the HSBC BWF World Tour since she clinched the title in the United Kingdom in March before the international sporting body's calendar was disrupted by the COVID-19 pandemic.
It will be followed by the Toyota Thailand Open Jan. 19-24, before the HSBC BWF 2020 World Tour Final Jan. 27-31.
Taiwan's top two male players, World No. 2 Chou Tien-chen (周天成) and No. 12 Wang Tzu-wei (王子維), have also said that they plan to travel to Bangkok for the BWF events.
Tai said it will be the first time she has spent the Lunar New Year holiday, which falls in February next year, not competing, even though she will have to go into mandatory quarantine upon returning to Taiwan.
"It will be sort of a rare experience," she said, adding that she has found a quarantine site that will allow her to keep practicing, despite her being in isolation.
The two events before the HSBC BWF World Tour Finals will also decide the players' new rankings, which have been suspended after March 17.
Tai previously said that she expects to get back the feeling of competition through the first two events, while Wang said he hopes to reach the semifinals in Bangkok, since he has previously only managed to enter the quarterfinals in the HSBC BWF World Tour Super 1000 series.
Before the events begin, the players are required to spend seven days in quarantine in Bangkok, where they will be confined to hotels or practice in specially prepared facilities, according to the organizer.