Taiwan mixed doubles pair beat men's team in special table tennis match
Kaohsiung, Aug. 6 (CNA) Taiwanese mixed doubles table tennis duo Cheng I-ching (鄭怡靜) and Lin Yun-ju (林昀儒) won a specially arranged match against the world No. 8 men's doubles pair Wednesday.
Cheng and Lin, who have gained a berth in the delayed Tokyo Olympics, faced off against four-time Olympian Chuang Chih-yuan (莊智淵) and Chen Chien-an (陳建安) in the finals of a table tennis competition organized by the government as part of the training for athletes who will be competing in the Tokyo Games.
Chuang and Chen, 39 and 29 years old, respectively, were the men's doubles gold medalists in the 2013 World Championship.
In the finals of the special competition Wednesday, the gold medalists went down 7-11, 11-7, 11-5, 10-12, 11-3 to the world No. 4 mixed doubles pair Cheng and Lin, who had won a match against another men's team a day earlier.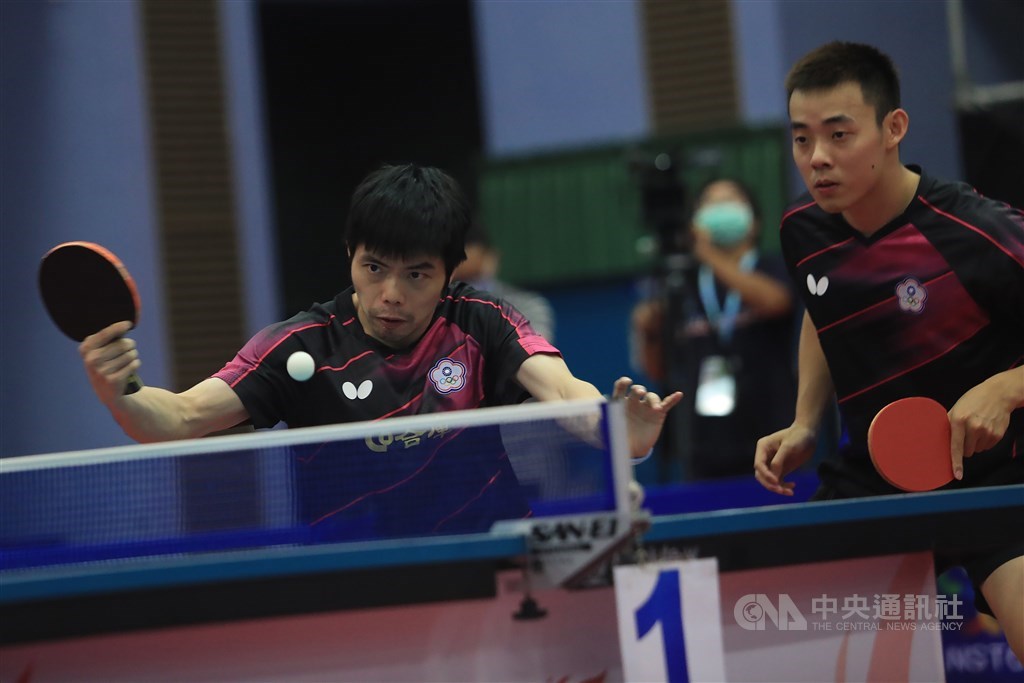 After the final, Lin, 18, said in an interview that he was nervous at the beginning of the match, as he had not competed at that level for a while.
Meanwhile, Cheng, 28, said playing against a men's team is part of their training.
"I mainly helped create opportunities for him (Lin) to attack," she said, adding that it had been six months since she and Lin last took part in a formal competition.
The table tennis competition, which included the other members of the national team for the Summer Games, was part of an event that is being held Aug-1-8 by the Sports Administration for athletes who are training for the Olympics.
After the table tennis events ended Wednesday, it was the turn of weightlifters and taekwondo athletes, who were competing at the National Sports Training Center's main site in Kaohsiung on Thursday.
Competitors in the shooting events were in training at a facility in Taoyuan.
(By Lung Po-an and Kay Liu) enditem/pc