One day after exhausting victory, world No. 1 Tai falls to male foe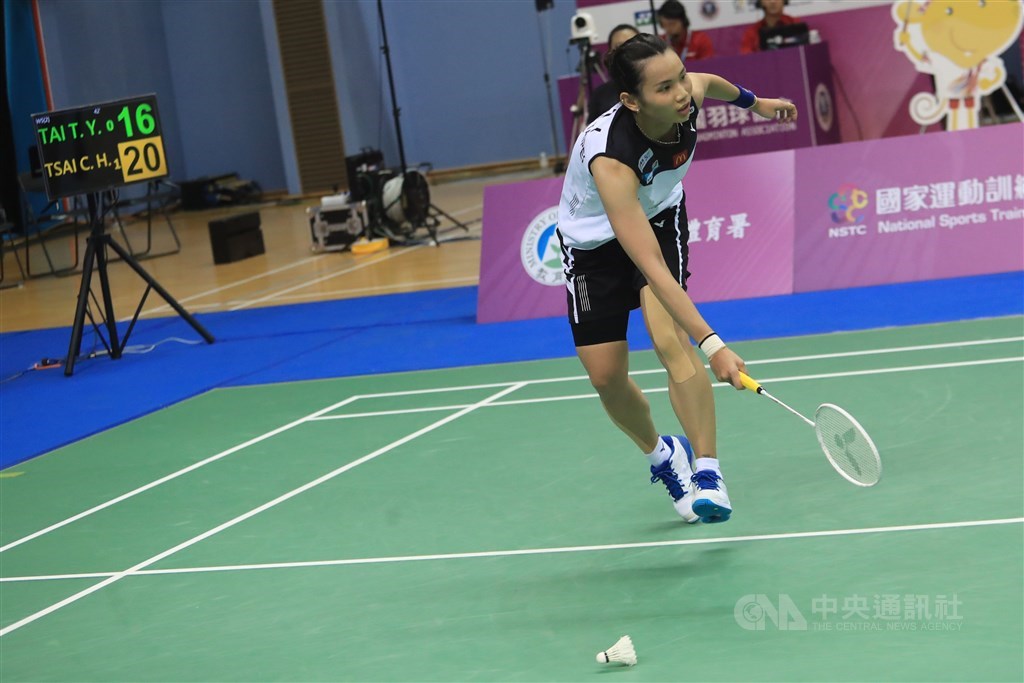 Kaohsiung, Aug. 3 (CNA) The world's top ranked female badminton player, Tai Tzu-ying (戴資穎), found playing a male opponent for a second day in a row too much to overcome Monday, losing her match in a competition organized for Taiwan's elite athletes.
Taiwan is holding eight days of competition in 12 different sports at the National Sports Training Center's main site in Kaohsiung and shooting facility in Taoyuan to keep its Olympic-caliber athletes sharp in the absence of international tournaments, and badminton is one of the events on the schedule.
(Click here for the video of the final matches on Monday. Tai's match began at 2:13:46. Commentary in Chinese.)
To give Tai a workout, the competition organizers decided to pit her against fresh male opponents on consecutive days in the three-day badminton event, and it proved to be her undoing.
Facing Tsai Chieh-hao (蔡傑皓), a 20-year-old national team training partner, a day after struggling past 28-year-old Lin Chia-hsuan (林家翾), the world No. 120 in men's singles as recently as early 2018, Tai felt defeated before hitting the court.
"I knew even before the match I wouldn't be able to keep up with his (Tsai's) speed," Tai said, admitting to feeling physically drained after Sunday's match.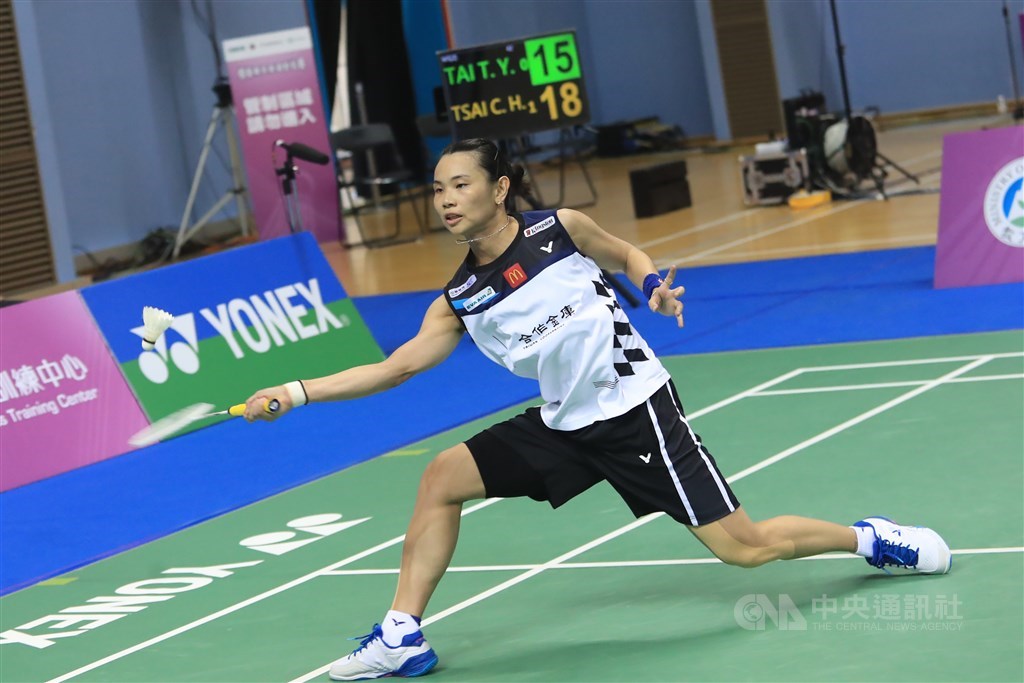 Tai was spotted three points in each game, but after leading for the better part of the first game, fatigue set in, and she eventually lost to Tsai 21-18, 21-16. 
On Sunday, she was given an 8-0 lead in each game, but ended up spending 70 minutes on court to defeat Lin 21-19, 18-21, 21-11 and said after the match she was exhausted.
Tsai said she practices with men in her training sessions, but she had never played real matches two days in a row against male rivals "because it would put too much stress on the body."
In international tournaments, Tai generally plays matches five days in a row if she reaches the finals, but in those cases, she said, both players have expended some of their energy in the lead-up to the finals and are on equal footing.
On Monday, Tsai had not played the day before and was completely fresh, making it hard for Tai to keep pace.
Tai said she would prefer to play against women if another domestic competition like this were held in the future to keep athletes on top of their games.
"If it's against women, I have no problem competing three days in a row," she said.
(By Yang Chih-fang and Kay Liu) enditem/ls