Taiwan looks to host key event in resumed world badminton tournament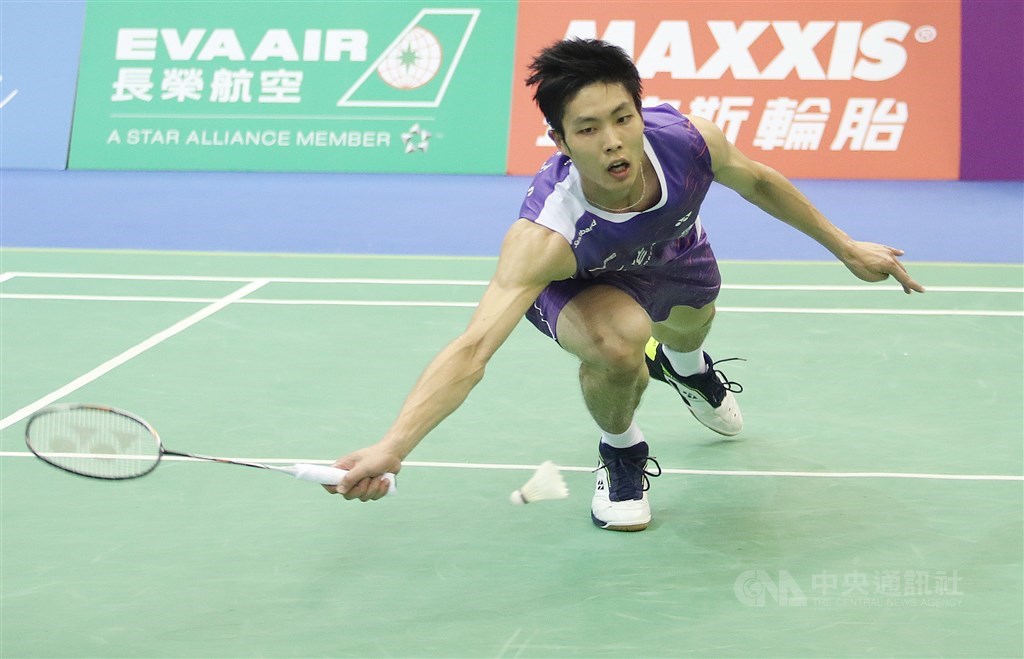 Taipei, May 30 (CNA) Taiwan is provisionally scheduled to hold the Yonex Taipei Open badminton tournament in September, after the Badminton World Federation (BWF) announced a revamped calendar for the remainder of this year on May 22, according to the Sports Administration.
A plan proposed by the Chinese Taipei Badminton Association has been submitted to the Central Epidemic Command Center (CECC) for review, as Taiwan maintains tight border controls amid the ongoing COVID-19 coronavirus pandemic, said Sports Administration Director-General Kao Chin-hsung (高俊雄) on Thursday.
Kao said the Sept. 1-6 event in Taipei, if held, will mark the return of the HSBC BWF World Tour, which was suspended following the completion of the Yonex All England Open in mid-March.
"I believe everybody will be happy to see this happen," Kao said.
While few details were given regarding how foreign players and coaches will be able to attend considering Taiwan's current measures to prevent the spread of COVID-19, Kao said a list of players likely to sign up for the event is part of the plan to be discussed with the CECC, according to Kao.
On March 19, Taiwan introduced a ban on the entry of most foreign nationals, with few exceptions, such as diplomats and those with permanent residency, while anyone entering the country is subject to a 14-day quarantine either at home or a quarantine facility.
"Under the current situation, it is not whether a player can travel abroad to take part in a competition if he or she wants to. If the trip results in the spread of the coronavirus, it is a more serious issue," said Tsai Chia-hsin (蔡佳欣), head coach of Taiwan's national badminton team, in response to the BWF's May 22 announcement.
For Taiwanese players, the new tour calendar will not affect their current standing or likelihood of taking part in the postponed Tokyo Olympics to be held from July 23 to Aug. 8, 2021, according to the BWF, which said on May 27 that all ranking scores will be maintained until the qualification period scheduled next year.
Tai Tzu-ying (戴資穎), who won the women's singles title at the All England Open; Chou Tien-chen (周天成), runner-up in the same tournament's men's singles event; as well as BWF men's singles No. 12 Wang Tzu-wei (王子維), and men's doubles No. 7 pairing Lee Yang (李洋) and Wang Chi-lin (王齊麟) are currently in line to secure a place at the Tokyo Games.