Golden Horse Festival to screen Cannes winners 'Crash' and 'For Sama'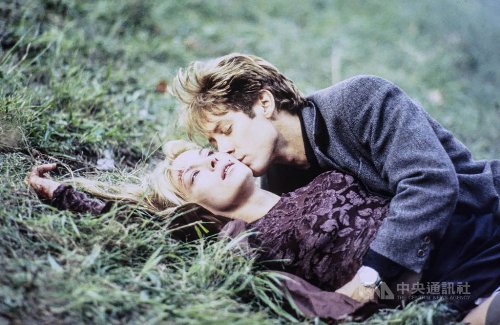 Taipei, Oct. 22 (CNA) Organizers of the Golden Horse Film Festival hyped its Nov. 7 opening with a surprise announcement on Tuesday, revealing that the award-winning films "Crash" and "For Sama" will feature in this year's festival lineup.
According to a press release, the festival will present a digitally-remastered version of the 1996 David Cronenberg thriller "Crash."
The film, which centers around a group of people who take sexual pleasure from car crashes, caused controversy following its release, including calls for it to be banned, while also receiving a Special Jury Prize at the Cannes Film Festival.
The second film announced is the 2019 documentary "For Sama," which follows the life of a young woman raising her son (Sama) in Aleppo during the Syrian Civil War.
The film was directed and produced by lead actor Waad al-Kateab, and won the Golden Eye Award for best documentary at the 2019 Cannes Film Festival.
Organizers also announced that as a warm-up to this year's festival, they will hold free outdoor movie screenings at Taipei Cinema Park in Ximending.
The family-themed event will show the classic musical "The Wizard of Oz" on Nov. 2 and the animated comedy "My Life as a Courgette" on Nov. 3.
In addition to the screenings, moviegoers will be able to visit an on-site afternoon market featuring food vendors and movie-related collectables, the press release said.
This year's festival and award program come after a boycott by Beijing led to the pullout of Chinese and Hong Kong films and participants, including the head of the jury for the Golden Horse Awards.
The festival is scheduled to run from Nov. 7-24, with tickets on sale from Oct. 27. The Golden Horse Awards ceremony will be held Nov. 23.