Taiwanese javelin thrower wins silver, qualifies for Tokyo Olympics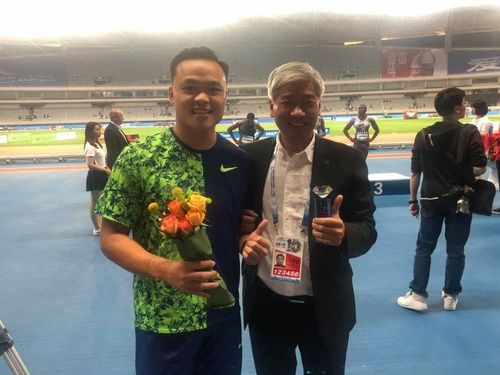 Taipei, May 18 (CNA) Taiwanese javelin thrower Cheng Chao-tsun (鄭兆村) won silver in the Diamond League athletics meet in Shanghai Saturday, a win that qualifies him for a berth in the 2020 Olympics in Tokyo.
Cheng took silver with a throw of 87.12 meters, behind Andreas Hofmann of Germany, who registered a distance of 87.55 meters.
The results also marked Taiwan's first medal win at the annual series of International Association of Athletics Federations (IAAF) Diamond League.
Cheng set a new Asian record in javelin with a gold medal-winning throw of 91.36 meters at the Universiade in Taipei in 2017, but injured himself while training for the Asian Games in Jakarta in 2018, where he could only manage a fifth place finish with a distance of 79.81 meters.
In April, he won Taiwan's first gold medal at the Asian Athletics Championships in Doha, Qatar, with a throw of 86.72 meters.