Japanese rock band Mr. Children schedule extra show in Taipei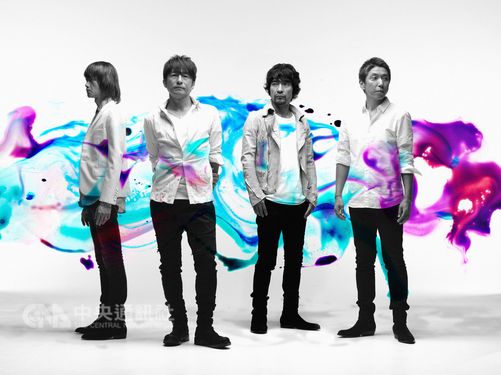 Taipei, Nov. 26 (CNA) Japanese rock band Mr. Children announced Sunday an additional live show in Taipei on Feb. 1 after tickets for their original one-day concert, slated for Feb. 2 at Taipei Arena, sold out in under two minutes a day earlier.
The sold out event prompted organizers to add an additional show, which is also scheduled for Taipei Arena. The tickets for the show will go on sale at noon Dec. 1.
The concerts in Taiwan are part of a tour promoting the band's "Gravity and Breath" album which was released October 3. The tour kicked off October 6 in Hiroshima, Japan, according to Mr. Children's tour website.
The tour around has included Miyagi Prefecture Oct. 13-14 and upcoming gigs are scheduled for Fukuoka Dec. 15-16 and Osaka Dec. 22-23, according to the website.
Organizers said since Mr. Children announced a concert in Taiwan, Asian fans have been leaving comments on the Mr. Children Live in Taiwan Facebook page.
Mr. Children formed in 1989 and made their debut album in 1992. Since then, they have become one of Japan's most successful rock bands, selling more than 50 million records.