Taiwanese weightlifter banned for 8 years for doping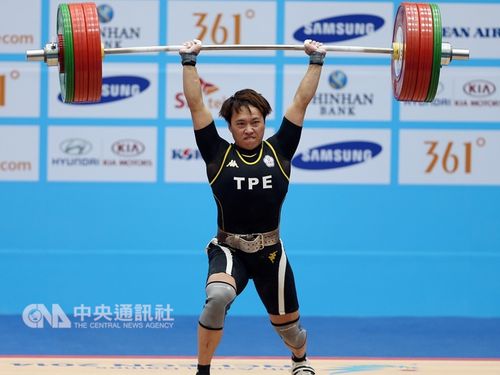 Taipei, Nov. 16 (CNA) Taiwanese weightlifter Lin Tzu-chi (林子琦), a former world record holder and Asian Games gold medalist, has been banned from competition for eight years and stripped of all medals, prizes and titles earned since 2016 for a doping offence, the Court of Arbitration for Sport (CAS) announced Thursday.
Lin had been banned for two years by the Anti-Doping Commission of the Chinese Taipei Olympic Committee (CTOC) after she failed a steroids test in 2016 just before the Rio Summer Olympics.
However, the World Anti-Doping Agency (WADA) appealed the ruling, saying it was the second time that Lin had violated the anti-doping rules and she should be banned for eight years.
The CAS upheld the WADA's appeal and imposed an eight-year ban on the 30-year-old weightlifter with effect from Nov. 14, which could end her career in that field.
The CAS also said that Lin will be stripped of all weightlifting medals, prizes and points obtained after June 24, 2016.
Lin placed fourth in the women's 64 kilogram category of the weightlifting competition at 2018 World Championships of the International Weightlifting Federation (IWF) last week, but has been disqualified due to the ban.
At the 2014 Asian Games in South Korea, Lin set world records in the clean and jerk, overall lift and overall total.
In 2016, hours before the start of the competition at the Rio Olympics, she withdrew after she failed a steroids test. She had also tested positive for a prohibited substance in 2010.