Chiou I-jen elected new head of Taiwan's football association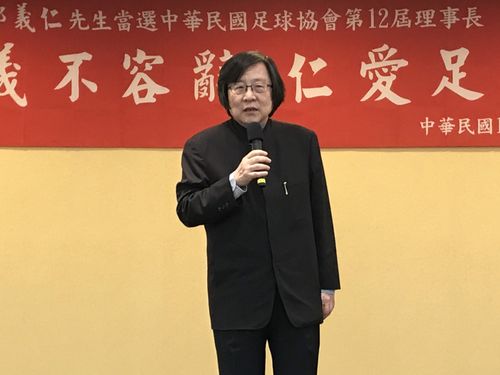 Taipei, Oct. 6 (CNA) Chiou I-jen (邱義仁), head of the Taiwan-Japan Relations Association, was elected Saturday the new president of the Chinese Taipei Football Association (CTFA).
"The association needs restructuring, and new team members," Chiou said after the election, adding that he looks forward to helping propel Taiwan's football to the next level.
It will be a new era for Taiwanese soccer, with a younger group of people taking charge to make progress at the CTFA, he said.
This was Chiou's second time serving as CTFA president, as he already served from December 2005 to January 2010.
He will replace Lin Yung-cheng (林湧成), who made public last week that he would not seek a re-election.