Taiwan clinches equestrian jumping berth for 2016 Olympics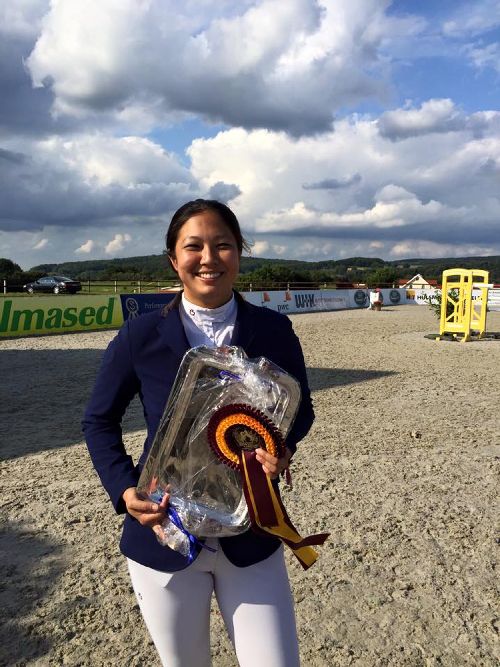 Taipei Aug. 26 (CNA) Isheau Wong (汪亦岫) of Taiwan on Wednesday gained the country's first-ever ticket to compete in an equestrian event at the Olympic Games when she beat Samantha McIntosh of New Zealand to finish at the top of the Olympic qualifier competition in Hagen, Germany.
The victory qualifies Taiwan to compete in the equestrian jumping event at the 2016 Olympics in Rio, Brazil, according to the Chinese Taipei Equestrian Association.
Wong and McIntosh were tied after two rounds of competition, with merely four faults each. Wong won the jump-off match by breaking the beam in 36.38 seconds, three seconds ahead of her opponent.
The competition was held on Aug. 25, with a total of 27 athletes from Australia, Brunei, Taiwan, Hong Kong, Japan, Malaysia, New Zealand, China, the Philippines, Korea, Singapore and Thailand participating.
Wong claimed the only individual qualifying spot in the group for the 2016 Olympics, while the two team spots went to Japan and Australia.
(By Lee Yu-cheng, Bill Lin and Maria Tsai) ENDITEM/pc