Medical professionals rally to demand cap on student enrollment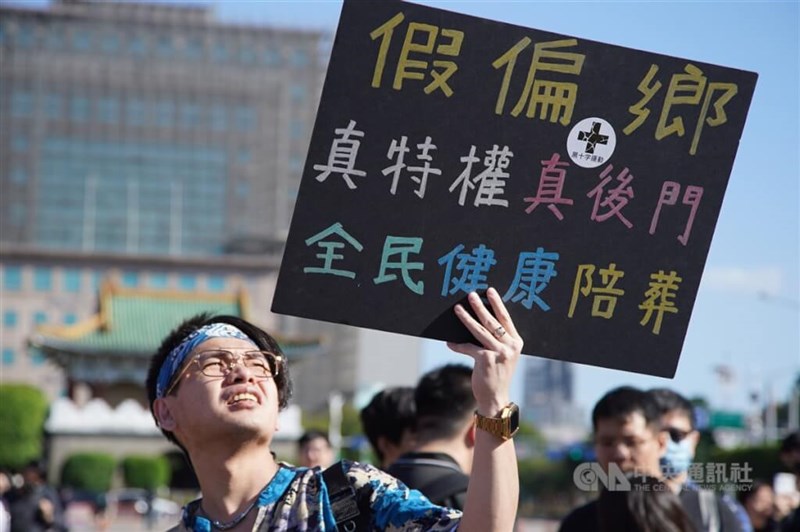 Taipei, Nov. 19 (CNA) Members from an organization representing medical professionals rallied in front of the Presidential Office on Sunday, calling for a cap on the number of students being enrolled onto medical programs to avoid future excess of human power.
More than 1,000 members and supporters of the Foundation of Medical Professionals Alliance in Taiwan (FMPAT), which is composed of Western and Chinese medical professionals, dentists, pharmacists and nurses, took part in the rally and demanded that the Ministry of Health and Welfare work to limit the number of medical practitioners.
At the event, several groups including Taiwan Nursing and Medical Industries Union (TNMIU) and Taipei Doctors Union issued a joint statement, saying that staffing levels are no longer a problem, but that uneven distribution of staff, bad work conditions, and poor work environment are the main issues.
They also expressed opposition to the threshold for passing the national nursing examination being lowered.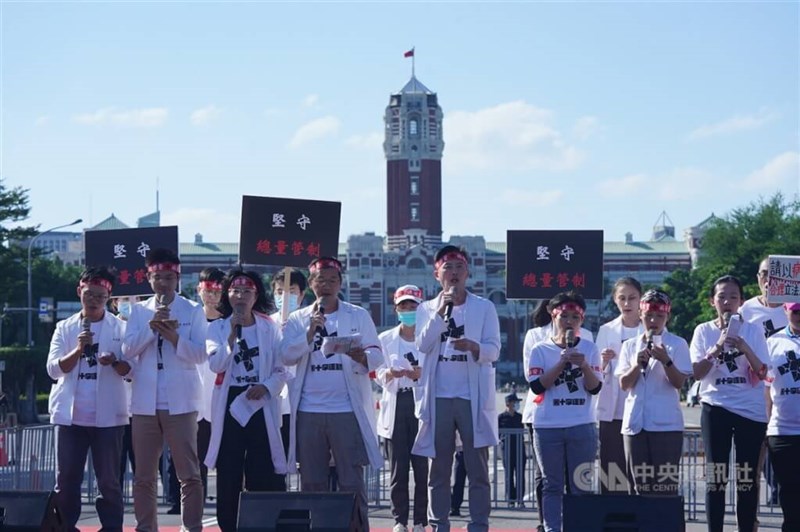 Meanwhile, Huang Ying-chi (黃映綺), the head of the Taiwan General Dental Practitioners Association, raised concerns over an amendment to the Physicians Act that was passed by the Legislature in May 2022, which allows aspiring dentists with foreign degrees to travel to Taiwan for internships.
Noting that graduates of foreign university programs have not passed domestic entrance examinations or had their degrees evaluated, Huang said that offering too many internships to holders of foreign degrees could overwhelm the system and affect training quality and the right of domestic students to have access to such programs.
She therefore called on the government to cap the number of slots for interns with foreign degrees to one-tenth of the domestic enrollment quota.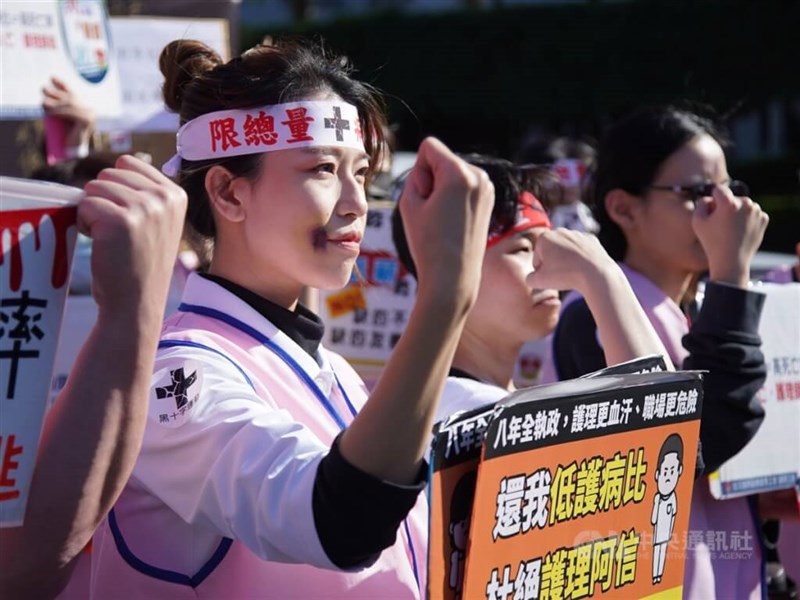 Traditional Chinese Physician Chen Chia-fan (陳嘉帆) called for the current annual enrollment cap of 365 students in Chinese medicine programs to be maintained.
Regarding the nursing shortage exacerbated by the COVID-19 pandemic, TNMIU consultant Chen Yu-feng (陳玉鳳) said that the focus should be on raising nurses' pay and improving staffing ratios, instead of increasing the enrollment quota.
Furthermore, pharmacist Shen Tsai-ying (沈采穎) said that currently prescription dispensation is overly concentrated in hospitals and clinics, while community pharmacies have insufficient prescriptions which impacts the ability to recruit and retain pharmacists.
Shen suggested the government focus on allowing community pharmacies to dispense more prescriptions to help boost their income.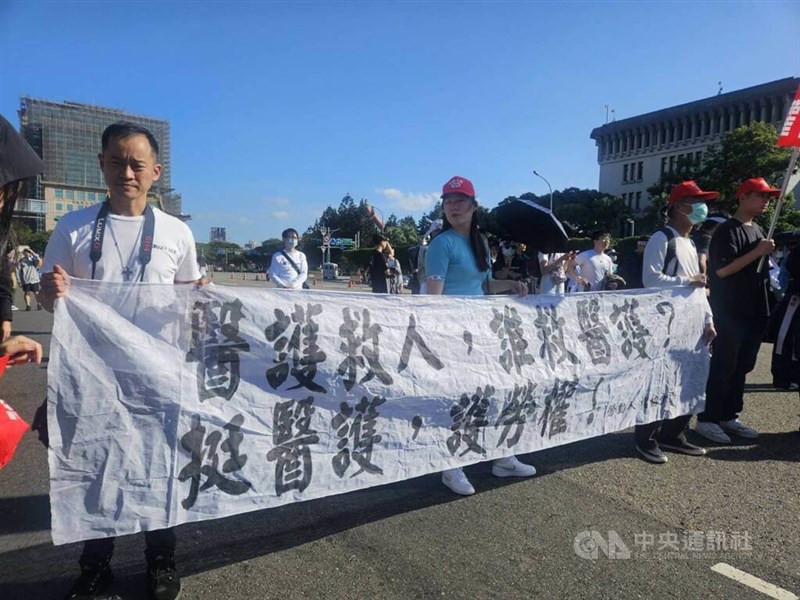 In response to the call from medical groups, the health ministry said it will hold inter-ministerial meetings with relevant parties to discuss strategies on how to manage student enrollment levels in medical, nursing and pharmacy courses.
However, Health Minister Hsueh Jui-yuan (薛瑞元) said that initiatives like imposing a cap on enrollment quotas will need to be discussed further due to a potential lack of staffing flexibility later down the line.