Government opens account for donations to help Pingtung fire victims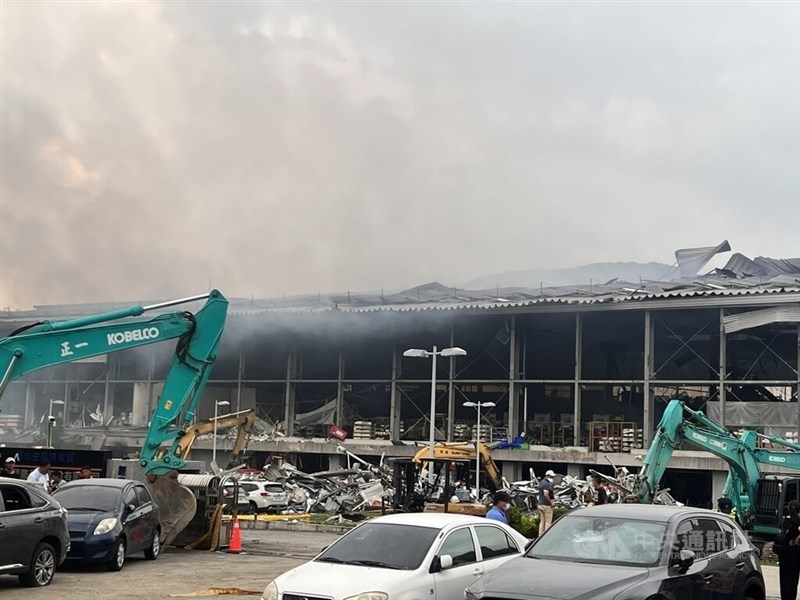 Taipei, Sept. 23 (CNA) The Pingtung County government opened an account on Saturday to which people can donate money to help victims of a fire the previous day that engulfed a golf ball factory, taking the lives of at least seven people.
Donations can be remitted at a bank or post office to the account number 017-000-000-000, the county government said in a statement.
People can also make donations via convenience stores, automated teller machines or online (https://sadonation.pthg.gov.tw/Index2.aspx), it said.
According to Deputy Health Minister Victor Wang (王必勝), this account number belongs to a special social assistance fund managed by the county's Department of Social Affairs.
To help the families of the deceased, the Lin Rong San Foundation of Culture and Social Welfare, the Union Bank of Taiwan, the Liberty Times and the Rong San Lin Development Co. pledged a joint donation of NT$10 million (US$311,097).
Friday's fire which occurred at the Pingtung County factory of golf ball manufacturer Launch Technologies Co., followed by subsequent explosions, has left seven people confirmed dead, including four firefighters and three factory workers, and 98 people injured.
As of Saturday night, three factory workers were still unaccounted for and thought to be trapped in the plant, and 58 people were still hospitalized for treatment, according to the Pingtung government.
The county had been hit by sporadic rain Saturday afternoon, leading to temporary suspension of rescue efforts in view of the safety of firefighters, as peroxides were still present in the plant, according to Chen Yi (陳奕), who heads a division of Pingtung's Bureau of Fire and Emergency Services.
Water can react with peroxides in dangerous ways in certain industrial fires, even causing explosions, either through chemical reactions or by turning into steam.
There were occasional explosions heard at the scene due to the high temperatures, making search and rescue efforts challenging, said Pingtung County Magistrate Chou Chun-mi (周春米) on Saturday night.
The county government has deployed more than ten large and small excavators to expedite the rescue operation, despite that the prospects for the missing individuals may be grim, she said.
The precise cause of the fire and subsequent explosions has yet to be determined.
Further Reading
Sept. 23: After blaze, presidential hopefuls respond to firefighter safety call
Sept. 23: Blasts in Pingtung factory fire not caused by firefighters: Officials
Sept. 23: Labor Ministry to investigate company hit by deadly fire
Sept. 23: Firefighter who died in Pingtung factory fire had planned October honeymoon
Sept. 23: Death toll from Pingtung factory fire rises to 5
Sept. 23: 4 firefighters killed, over 100 people injured in Pingtung factory fire
Sept. 22: Firefighter dies, over 10 trapped, 82 taken to hospital in Pingtung fire
Sept. 22: Firefighter dies, over a dozen injured in Pingtung industrial park fire