Canadian national arrested for growing marijuana in Miaoli County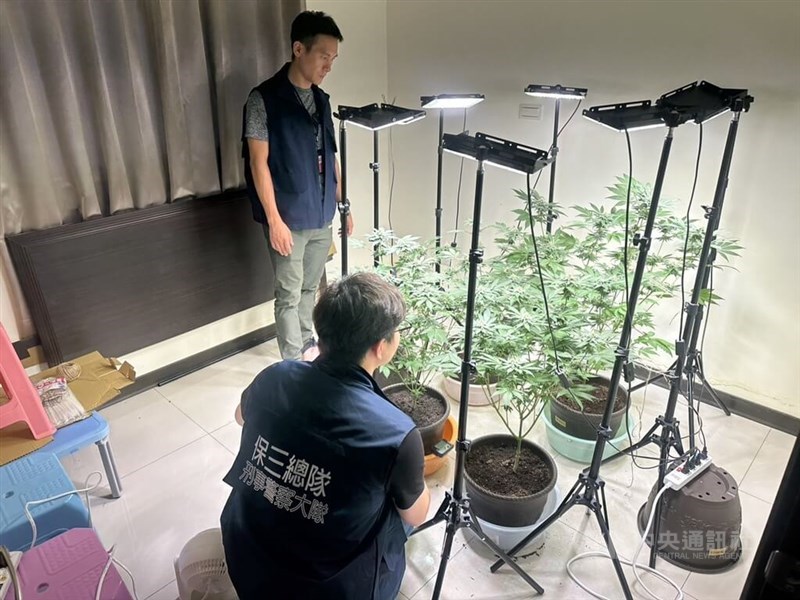 Taipei, Sept. 8 (CNA) A Canadian national has been arrested for growing cannabis plants in his rented apartment in Miaoli County, the National Police Agency (NPA) said Friday.
The individual, identified only by his surname, Chen (陳), arrived in Taiwan earlier this year to work as a foreign language teacher, the NPA's Third Special Police Corps said in a press release.
Working in collaboration with Miaoli prosecutors, authorities raided the man's residence in Zhunan Township in late August, during which they seized four marijuana plants, 472 grams of finished cannabis products, fertilizer, cannabis seeds and equipment, police said.
According to police, Chen brought the seeds with him from Canada and learned how to grow cannabis plants through the internet.
The suspect denied growing the marijuana to sell, claiming that it was for the personal use of himself and his Indonesian girlfriend in Taiwan, they said.
The seized marijuana plants and cannabis products are estimated to have a street value of about NT$2.5 million (US$77,997).
The case is currently being investigated by the Miaoli District Prosecutors Office pending charges on contravening the Narcotics Hazard Prevention Act.