Over 13,300 work permits issued under migrant labor retention scheme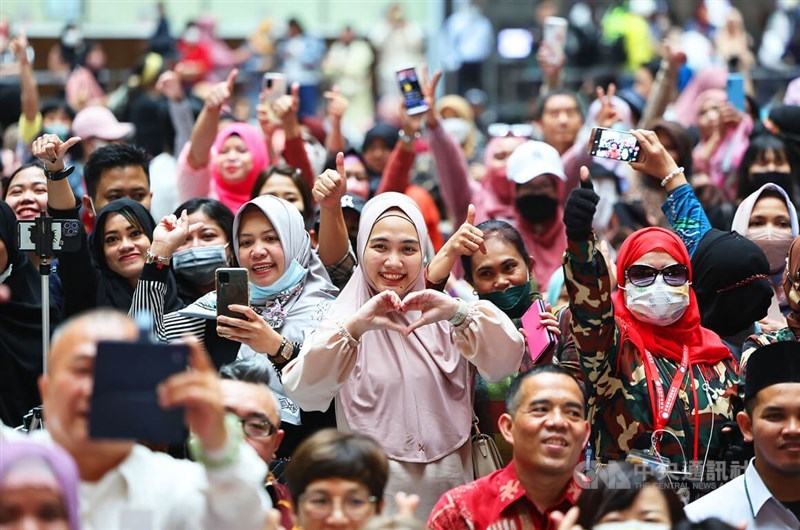 Taipei, Aug. 17 (CNA) More than 13,300 work permits have been issued to foreign semi-skilled workers since the introduction of a new migrant labor retention scheme in April 2022, the Ministry of Labor (MOL) said Thursday.
The ministry launched the "Long-term Retention of Skilled Foreign Workers Program" on April 30, 2022, which gives employers in some industries the ability to reclassify some workers as "intermediate skilled manpower."
The reclassification allows companies to employ workers who have worked in Taiwan for at least six years or overseas students who have obtained at least an associate degree from an educational institution in Taiwan indefinitely if they meet certain salary and skill requirements.
Chen Chang-pang (陳昌邦), director of the MOL's Cross-Border Workforce Affairs Center, told CNA that as of Aug. 13, 2023, a total of 13,337 migrant workers have been reclassified as intermediate skilled manpower.
Approximately 7,000 are Indonesians, 2,800 are Filipino, 2,200 are Vietnamese, and 1,200 are Thai, Chen said.
Chen added that two-thirds worked in the social welfare sector, while the remaining one-third were primarily employed in the manufacturing sector.
According to ministry statistics, just over 4,000 migrant workers were reclassified as intermediate skilled manpower between April 2022 and March 2023, compared with over 9,300 for the rest of this year.
According to the MOL, several changes have been made to simplify the process for employers to reclassify some workers as intermediate skilled manpower.
This has included reducing the minimum time recruitment adverts for domestic mid-level technical positions must be posted on TaiwanJobs website from 21 days to seven days, beginning on June 1, 2023, the ministry said.
The number of work permits issued is expected to hit 15,000 by the end of this year, the ministry added.