4 injured, 1 severely in explosion at Pingtung missile base (update)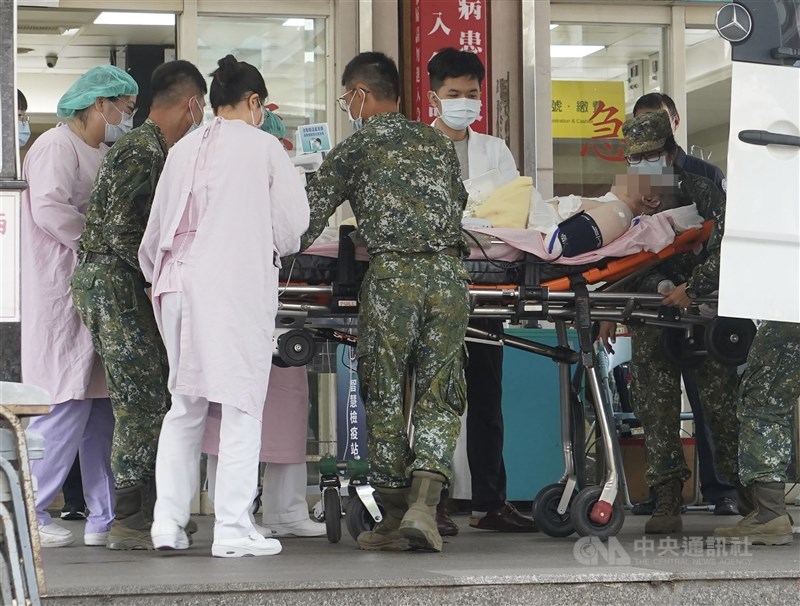 Taipei, Aug. 3 (CNA) A chemical explosion at a missile base in Taiwan's Pingtung County Thursday has left four injured, including one man who is in critical condition after receiving burns to over 90 percent of his body.
In a statement, the National Chung-Shan Institute of Science and Technology, Taiwan's top military research unit, said that the incident occurred at 10 a.m. at the institute's Jiupeng base.
The four people injured, who were disposing of missile propellant chemicals, were rushed to hospitals and remain under treatment, the institute said.
According to Sun Wu (孫武), deputy head of Hengchun Tourism Hospital, the 51-year-old man who received burns to 90 percent of his body has been intubated as a precaution.
In addition, a 41-year-old man, surnamed Hung (洪), was sent to Nan Men Hospital for treatment of second-degree burns, while the two other men injured in the incident are being treated at Heng Chun Christian Hospital, officials said.
One of those being treated at Heng Chun Christian Hospital, a man surnamed Chen (陳), suffered burns to 50 percent of his body, according to officials.
The fourth man, surnamed Pan (潘), suffered minor burns to his ears, officials said.
Presidential Office Spokesperson Lin Yu-chan (林聿禪) said the cause of the incident was not yet known, adding that the president had asked for an investigation to be conducted as soon as possible.
Related news
Aug. 1: Politicians call for Keelung ammunition depot to be moved following explosion
July 25: Soldiers wounded in ammunition explosion undergo amputations
July 24: Nine injured in explosion at Keelung military base