Paddleboarding couple rescued in Taitung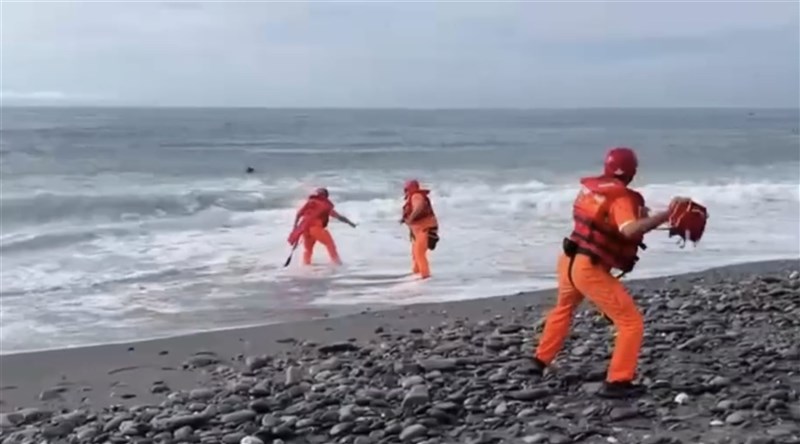 Taipei, June 10 (CNA) A Taiwanese national and his Singaporean partner were rescued unharmed after being dragged out to sea while stand up paddleboarding in Taitung early Saturday, the Coast Guard Administration has announced.
The couple, a Taiwanese man and Singaporean woman both in their early forties, were spotted by officers as they were conducting a search of the area, the agency said.
It is suspected that the pair were swept out by the current, and were unable to swim back due to exhaustion. The woman was approximately 10 meters from shore, and her partner was 50 meters away, when they were rescued, the agency added.
The rescue personnel threw a lifebuoy into the water to rescue the woman, and swam directly to the man to save him, the agency said, adding that the two were brought back to shore by 7:06 a.m., and did not need to go to hospital for further checks.
The agency is urging the public to be vigilant of swells along the east coast, and to ensure there are no swell warnings in place before participating in water sports and activities.
If any accidents do occur, people should call 118 immediately and the agency will send rescue teams to help, it added.