Taipei investigating sexual misconduct claims against security guard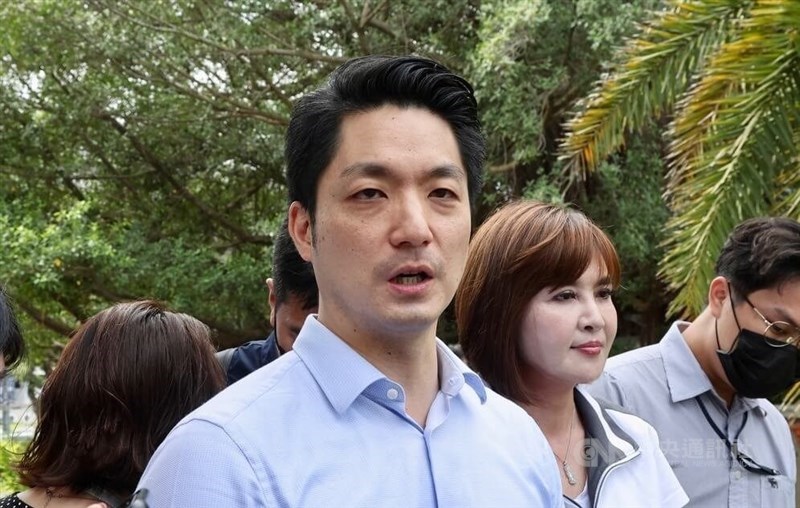 Taipei, June 8 (CNA) Taipei Mayor Chiang Wan-an (蔣萬安) said Thursday that the city is investigating multiple sexual misconduct allegations against a security guard employed by its Parks and Street Lights Office.
News of the investigation comes after several of the security guard's female accusers went public with claims supervisors at the office had failed to take adequate action.
At a press conference Thursday, two of the accusers, who were joined by Taipei City Councilor Hung Wan-jen (洪婉臻), alleged that the security guard, a man in his 60s, engaged in verbal harassment and touched multiple female colleagues without their consent.
Six women have made allegations about being harassed since 2018, Hung said.
After three of them formally reported the security guard's conduct on Dec. 14, 2022, an investigation found there was insufficient evidence to substantiate their allegations of physical harassment, Hung said.
However, evidence in the form of text messages was accepted as valid proof of verbal harassment alleged by the three female employees, she added.
According to the accusers, they had waited until now to come forward as they feared being punished by their supervisors, who they said had repeatedly questioned their intentions and asked them not to go to Hung for help.
Responding to the claims, Chiang told reporters at a press event that the city's Public Works Department, Department of Personnel and the Department of Labor were probing the cases, adding there was "definitely zero tolerance" for sexual misconduct.
Meanwhile, the Parks and Street Lights Office said that the security guard was placed in a different unit a week after the complaints of harassment were filed, and was issued two warnings in late March.
The office denied that it had refused to handle the complaints, stating it had launched investigations and set up a committee immediately after the complaint were filed.
The office added that it will investigate other alleged sexual misconduct among workers as soon as possible, and apologized for not promoting the complaints procedure well enough.