Teenager found dead on beach 2 days after going missing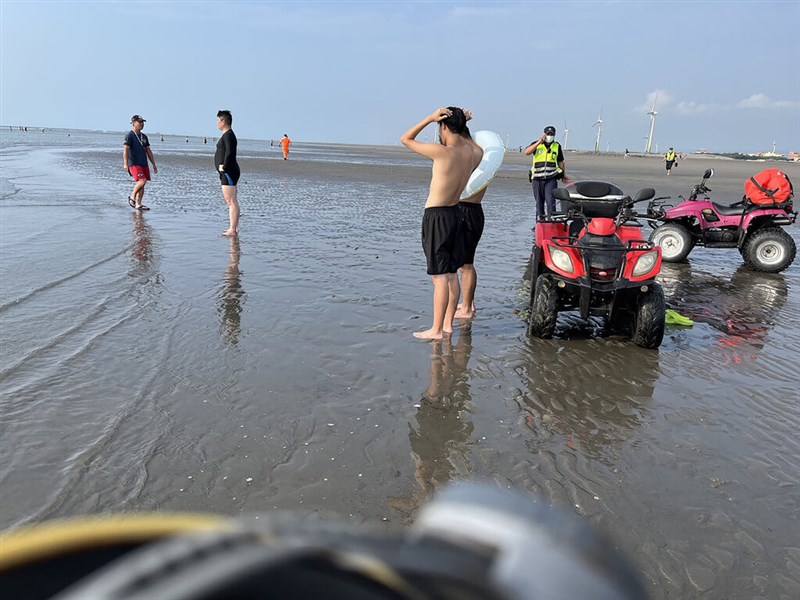 Taichung, June 5 (CNA) The body of a 17-year-old boy was found on a beach in Taichung early Monday morning, two days after he was reported missing by a lifeguard on Saturday, according to local police.
The body of the teenager surnamed Wang (王) was spotted by a passer-by at around 5:20 a.m. on Da'an Beach, a spokesperson with the Dajia Precinct of the Taichung City Police Department told CNA on Monday.
Wang's family later positively identified the body as the reported missing teen, the precinct spokesperson said.
According to the precinct, the body was found about 700 meters from where Wang and two friends, surnamed Tung (董) and Wu (吳), waded out to sea.
The trio were initially in water up to their waist and then continued out to sea to a point where the water level reached their chest about a kilometer from the shore, police said, citing statements by Tung and Wu.
But an incoming wave suddenly pushed the water level higher, and Tung and Wu, fearing for their safety, decided to head back in the direction of the shore.
It was not until they returned to the beach that they realized Wang was not with them, and they immediately reported that Wang was missing to the on-duty lifeguard at the beach, the two said in their statements.
The lifeguard later reported the incident to local authorities.
The Taichung Fire Bureau received the missing person report at 4:08 p.m. Saturday, and then dispatched vehicles and personnel to the scene to launch a rescue mission.
The rescue team search for Wang until nightfall with the help of helicopters from the National Airborne Service Corps and Coast Guard vessels, but to no avail.
Their efforts continued the following day, but the body did not reappear until Monday morning.