Tropical storm leaves a trail of injury and damage across Taiwan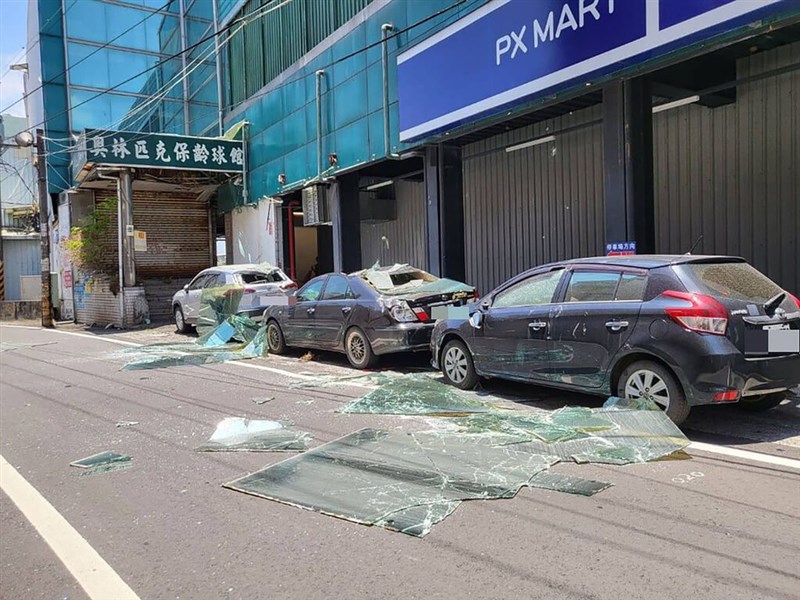 Taipei, June 1 (CNA) Three scooter riders and a motorist in Kaohsiung were injured as a result of strong winds brought by the periphery of Tropical Storm Mawar on Thursday, while other cities and counties reported property damage.
Although Mawar had weakened from a typhoon to a tropical storm as of 2 a.m. Thursday as it moved away from Taiwan, several regions continued to face heavy rainfall and strong wind advisories were issued by the CWB for southern Taiwan on Thursday.
Of the injuries in Kaohsiung, a 36-year-old male scooter rider and a 49-year-old motorist were hurt by a falling tree as they drove through Lingya District. Reports indicate the rider was taken to a nearby hospital, while the motorist only sustained minor scratches.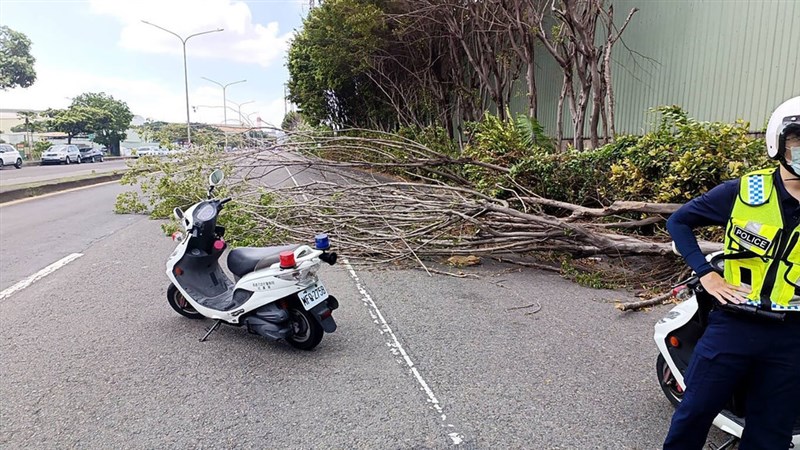 In Xiaogang District, a 23-year-old scooter rider sustained injuries to his limbs after driving into a fallen electric pole, while a 28-year-old scooter rider was struck by a falling tree branch and taken to hospital in the the city's Nanzih District.
In total, Kaohsiung reported 43 cases of fallen trees and branches.
In Pingtung County, a vehicle was damaged on Thursday after it was driven into a tree blown over by strong winds on the road next to Gaoping Bridge.
The winds also blew out glass panels on a building in the county's Chaozhou Township which fell to the ground and damaged three parked cars.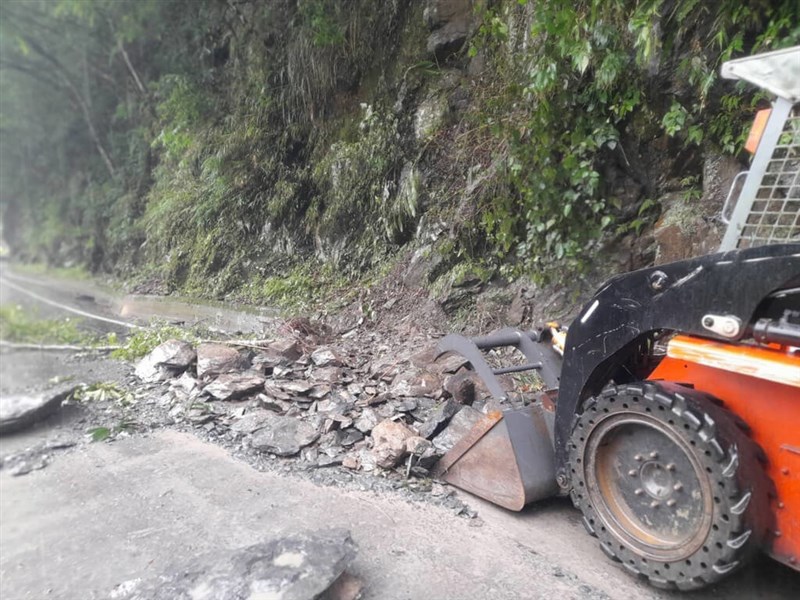 Meanwhile, Taoyuan's Department of Water Resources said Mawar brought severe rainfall in Fuxing District that caused mudslides on six of the district's roads.
No injuries or property damage were reported, and the department said the Directorate General of Highways already cleared the debris and traffic has returned to normal.
Further north, a fallen tree in Taipei on Wednesday evening damaged a parked scooter in Datong District, while another fallen tree caused temporary traffic delays in Songshan District.
Related News
May 31: Typhoon Mawar causes flight disruption in Taiwan
May 31: Taiwan lifts sea warning for Typhoon Mawar as storm heads to Japan
May 31: Heavy rain warnings issued as Typhoon Mawar moves away
May 30: Typhoon Mawar to come closest to Taiwan Tuesday night, Wednesday: CWB
May 27: 115 tourists from Taiwan stranded in typhoon-hit Guam
(Please visit the Central Weather Bureau's website for the latest advisories).