Typhoon Mawar affects air and sea traffic in Taiwan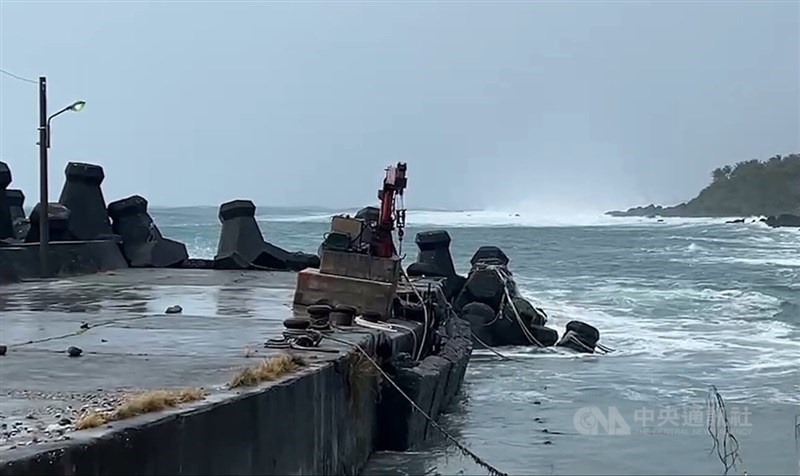 Taipei, May 31 (CNA) Air and sea traffic between Taiwan proper and its outlying islands was disrupted Wednesday as Typhoon Mawar edged toward the country, with 10 ferry routes suspended and 22 domestic flights canceled, according to the Ministry of Transportation and Communications (MOTC).
In total, 35 ferry journeys were suspended Wednesday morning, including services between Keelung and the outlying archipelago Matsu, and between Fu'ao in Matsu and Langqi in China's Fujian province.
Ferries from Budai in Chiayi to Magong in Penghu, from Jiangjun in Tainan to Penghu's Dongji Island, and from Fugang in Taitung to Green and Orchid Islands were also among those canceled, the bureau added.
As of 10 a.m. Wednesday, 22 domestic flights linking Taitung with Orchid Island and Green Island had been canceled, but international flights were not impacted, according to the Civil Aeronautics Administration.
As a result of the disruption, 330 travelers were stranded on Green Island and 478 on Orchid Island, according to the MOTC.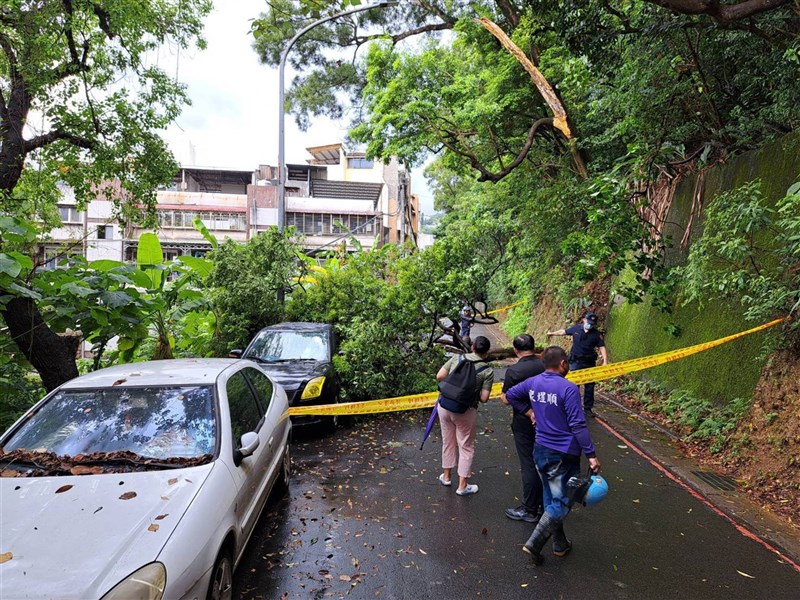 The Central Emergency Operation Center (CEOC) is warning people in Yilan, Hualien and New Taipei to brace for downpours and strong winds as Mawar edged closer.
Those in mountainous areas in Taoyuan and Hsinchu have also been told to prepare for heavy rain, which is expected to continue through Thursday.
Hsiao Huan Chang (蕭煥章), deputy head of the CEOC and deputy director-general of the National Fire Agency, said the center had warned that landslides and falling rocks could impact sections of certain highways, including the Provincial Highway 7 from Dashi in Taoyuan to Yilan, one branch connecting Heping in Taichung with Yilan, and another linking Sanxia in New Taipei with Fuxing in Taoyuan.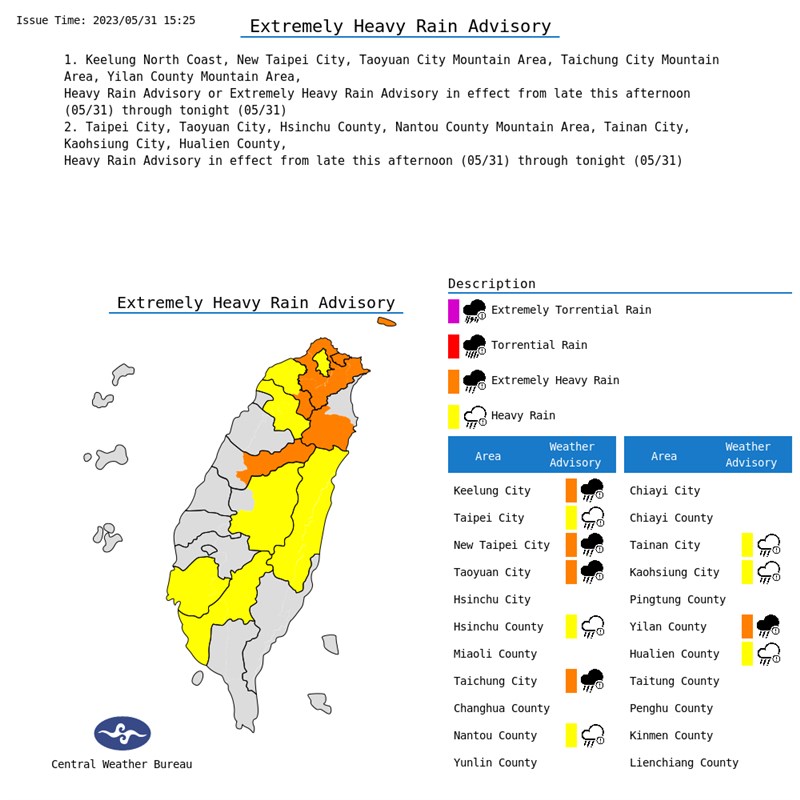 The typhoon is currently roughly 440 kilometers east of Eluanbi, Taiwan's southernmost tip, moving north-northeast at 14 kilometers per hour, and is packing maximum sustained winds of 119 kph, with gusts up to 155 kph, the CWB said.
As Typhoon Mawar is forecast to continue moving in the north-northeast direction in the next 24 hours, the CWB said it is set to liftthe current sea warning around 5:30 p.m.
Update
May 31: Typhoon Mawar causes flight disruption to Okinawa on Thursday
Related News
May 31: Taiwan lifts sea warning for Typhoon Mawar as storm heads to Japan
May 29: Taiwan issues year's first sea warning for Typhoon Mawar
(Please visit the Central Weather Bureau's website for the latest advisories.)