Taiwan authorities raid 8 Chinese tech firms over alleged illegal operations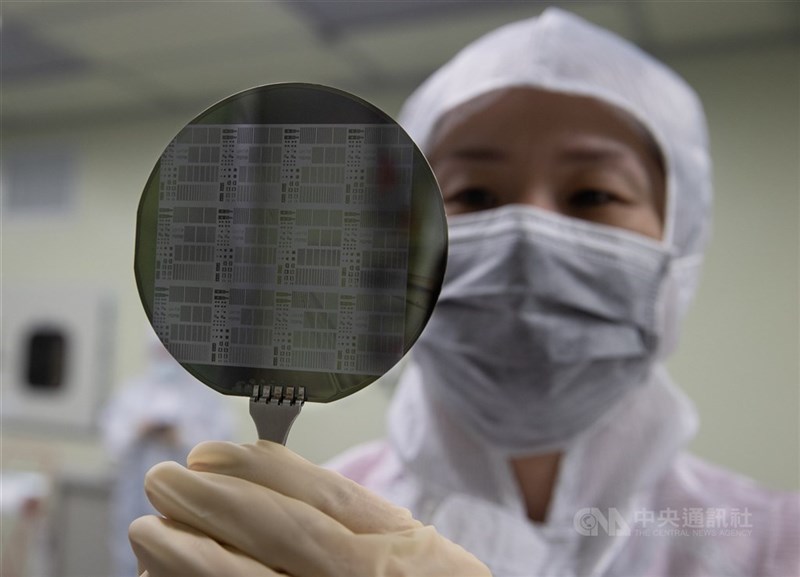 Taipei, May 27 (CNA) The Investigation Bureau under the Ministry of Justice this week launched a multiple-city raid of eight alleged Chinese technology companies believed to have hired staff illegally in Taiwan.
A total of 112 investigators were dispatched May 22-25 to search 25 locations in Taipei, New Taipei, Hsinchu City and County, Chiayi as well as Taichung, during which 48 people involved in the companies were summoned for questioning, the bureau said in a press release Friday.
The eight alleged Chinese firms are accused of faking their business registration, posing either as branch offices of overseas firms with foreign or Taiwanese investment capital, as well as hiring personnel without authorization, the bureau said.
The companies operate in fields such as database management software research and development (R&D), memory modules, digital integrated circuit design, SSD chip design and R&D, 5G communication module product R&D, semiconductors and other high-tech businesses, the bureau added.
The enterprises are being investigated on suspicion of violating the Act Governing Relations between the People of the Taiwan Area and the Mainland Area, the bureau said.
Based on local media reports, two of the eight mentioned companies are Fuzhou Sinoregal Co. and Quectel Wireless Solutions Co., the latter of which is headquartered in Shanghai.
On Tuesday, Taipei District Prosecutors Office said Fuzhou Sinoregal is registered legally in Taiwan as Feig Science and Technology Development (Taiwan) Co., but is not allowed to recruit staffers in the field of R&D as this requires prior approval from the Ministry of Economic Affairs. As a result, the company has reportdly contracted a Taiwanese company since 2016 to undertake such hiring on its behalf.
According to the bureau, investigators have found over the years that Chinese government-funded companies have set up shop in Taiwan posing as foreign investments and poached local tech engineers by offering higher wages, with some apparently bringing with them trade secrets from their previous work.
These establishments are often private studios where local-based hires work remotely, the bureau said, adding that such companies often set up two offices in Taiwan, so that if one is shut down by the authorities, the other can still continue to operate illegally in the country.