Highways agency ruled liable for Japanese cyclist's death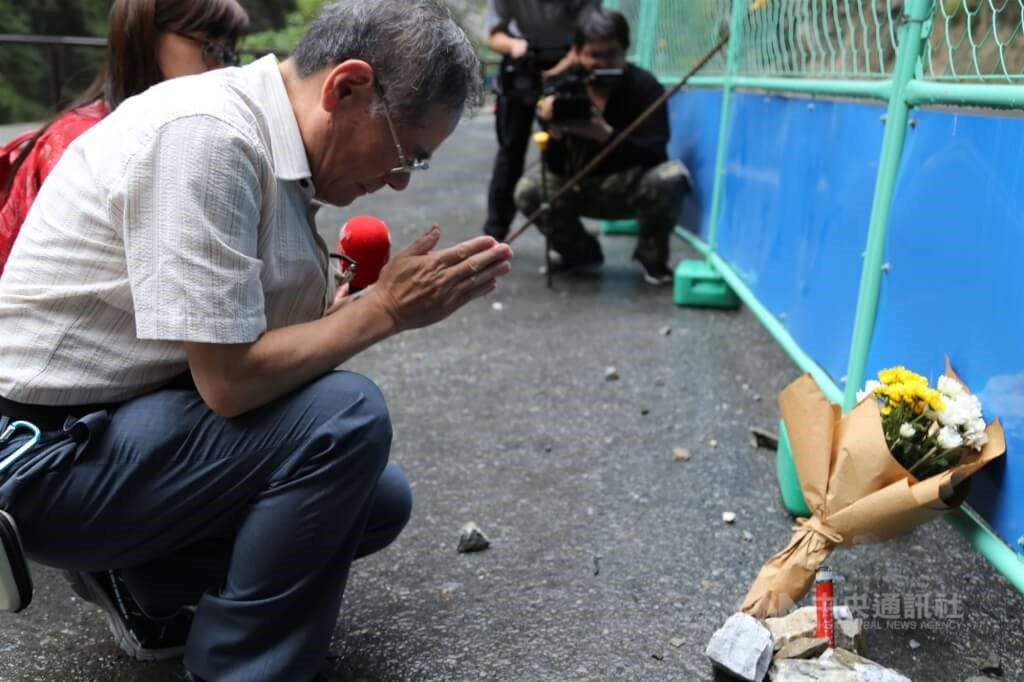 Taipei, May 26 (CNA) The Supreme Court has ordered the Directorate General of Highways to pay compensation of NT$4.68 million (US$152,295) to the family of a Japanese cyclist killed by falling rocks in Taroko National Park in Hualien County in 2017.
The verdict upheld an earlier decision by the Taiwan High Court, which ruled that the agency was aware the section of the Cross-Island Highway where Hiroyuki Shirai was critically injured was unsafe prior to the cyclist's death.
Shirai, 35, died three days after being struck by falling rocks on Sept. 9, 2017, close to a tunnel near a scenic spot known as Jiuqudong, or the Tunnel of Nine Turns, while preparing for a race in Taroko.
Shirai's parents filed the lawsuit in 2019 with a district court, alleging that negligence on the part of the Directorate General of Highways had led to their son's death.
The district court initially ruled in favor of the agency, reasoning that the accident was unpredictable and that the agency had put up a warning sign that read: "Beware of falling rocks."
That decision, however, was overturned by the Taiwan High Court, which argued that fences and concrete retaining walls set up on and at the foot of nearby slopes by the agency had already been smashed by falling rocks before Shirai's accident, indicating that the agency had known the section where the Japanese cyclist was killed was accident-prone.
Thursday's Supreme Court ruling, which cannot be appealed, upholds the high court's awarding of compensation of NT$4.68 million, including medical and cremation expenses totaling NT$290,000, as well as NT$390,000 for funeral expenses, and a solatium of NT$2 million to each of Shirai's parents.