CORONAVIRUS
/
Taiwan to further ease mask rules at end of May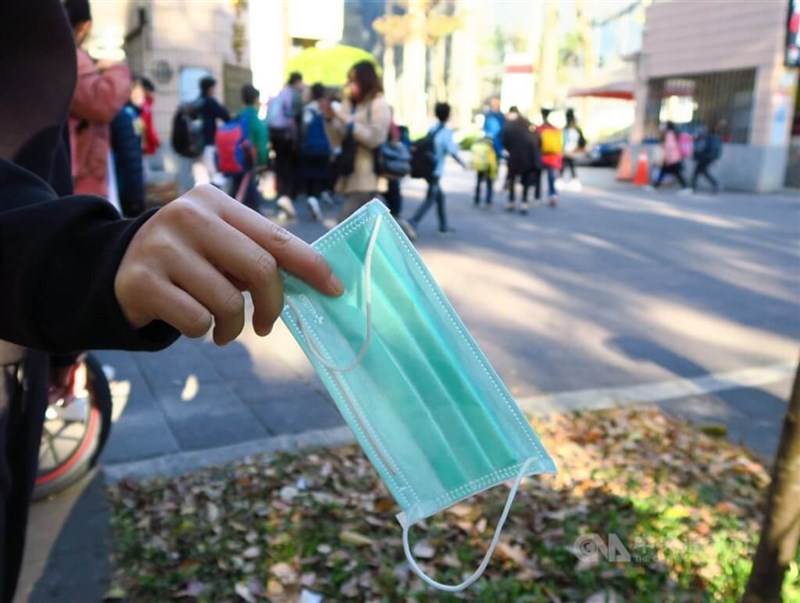 Taipei, May 16 (CNA) Some of Taiwan's last remaining mask rules, which require the wearing of masks in long-term care facilities and ambulances, are likely to be lifted on May 31, the Centers for Disease Control (CDC) said Tuesday.
After the rules are eased, masks will simply be "recommended" in those settings, and people who do not wear them will not face fines, CDC Deputy Director General Lo Yi-chun (羅一鈞) said at a press briefing.
However, rules requiring the wearing of masks at medical facilities, such as hospitals, clinics and pharmacies, are still being evaluated, Lo said. 
Taiwan implemented a near-universal mask mandate on May 19, 2021, in response to a COVID-19 outbreak in the country. Since late last year, it has been gradually easing the rules.
Masks have not been required outdoors since Dec. 1, 2022, and in most indoor settings since Feb. 20. The government lifted the mask mandate for public transport on April 17, leaving medical facilities, long-term care institutions and ambulances as the last places where they were still required.
Meanwhile, the CDC also said Tuesday that it planned to end its "digital COVID-19 certificate system" from May 31, due to the fact that the virus is no longer a global health emergency and most countries have lifted their COVID-19-related travel restrictions.
The digital COVID-19 certificate system, which Taiwan launched in December 2021, was used to document COVID-19 vaccinations and tests administered in Taiwan, mainly for purposes of traveling abroad.
View All