CORONAVIRUS
/
Updated Moderna booster shots available for young children starting May 16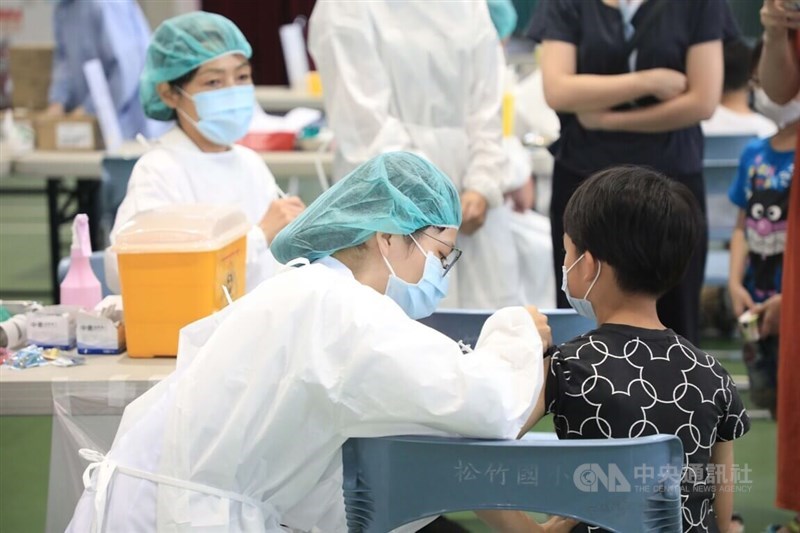 Taipei, May 12 (CNA) Children aged 6 months to 5 years who have already received two Moderna vaccine doses will be able to get a second-generation Moderna jab as a booster shot against COVID-19 starting May 16, the Taiwan Centers for Disease Control (CDC) announced on Friday.
However, the updated Moderna bivalent COVID-19 vaccine targeting the Omicron BA.4 and BA.5 subvariants cannot be administered as a third shot for children aged 6 months and 4 years if their previous two shots were the Pfizer-BioNTech brand, it said.
Those Pfizer-BioNTech users, whose standard COVID-19 vaccination comprises three shots instead of two, as is the case with their Moderna counterparts, must still use Pfizer-BioNTech as their third shot, according to the CDC.
Nevertheless, 5-year-old children will have the option to choose either brand as their booster shot, the agency said.
The updated Moderna dose should be administered at least 3 months after the previous vaccine shot was given, the CDC said, adding that roughly 134,000 children in Taiwan are eligible for the shots.
View All