Ministries agree to expand agricultural migrant worker program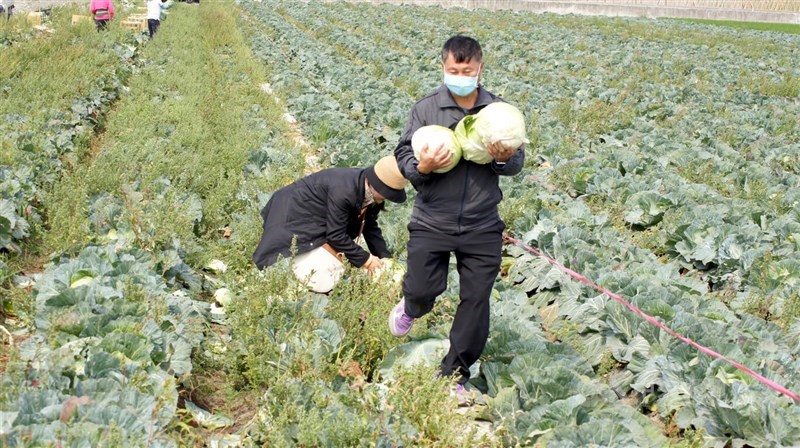 Taipei, April 3 (CNA) The Ministry of Labor (MOL) has agreed to a proposal by the Council of Agriculture (COA) to increase the number of agricultural migrant workers from 6,000 to 12,000 and relax the required ratio of local to migrant workers on individual farms to 1:1.
Paul Su (蘇裕國), head of the Workforce Development Agency's Cross-Border Workforce Management Division under the MOL, said on Monday that the ministries reached a consensus on the issues at a meeting last month, but he did not specify when the changes would take effect.
According to COA data, 5.3 percent of farms in Taiwan reported shortages of seasonal workers in 2021, while 1.2 percent reported shortages of full-time workers.
COVID-19 related border controls likely contributed to the shortages by making it harder to bring in new foreign workers, Su said, noting that in 2020, around 6,000 migrant workers who left their original employers illegally were found working on Taiwanese farms.
While the recent easing of COVID-19 restrictions has helped mitigate this problem, the COA has sought to expand the agricultural migrant worker program to ensure that farms have sufficient access to labor, Su said.
At a meeting in March, the COA proposed -- and received the MOL's backing -- to increase the number of migrant workers in the agricultural sector from 6,000 to 12,000, with the new hires expected to come primarily from Vietnam and Indonesia.
At the same time, the ministries agreed to revise a rule that requires farms to employ two Taiwanese workers for every migrant worker they want to hire, replacing it with a 1:1 local to migrant worker ratio.
The COA has argued that the current policy places an undue burden on small, family-operated farms, in which family members frequently split their time between farm work and other part-time jobs.
At the meeting, the MOL also agreed to a proposal to allow migrant workers to be hired for work in floriculture, seeding enterprises, facility cultivation agriculture and forestry, as well as on orchards and farms growing grain crops and specialty crops, the COA said.
Another MOL official, Chuang Kuo-liang (莊國良), told local media that the changes still had to go through the relevant bureaucratic procedures, but could take effect in the first half of this year.
Related News
June 16: Labor ministry increases migrant worker hiring quota in 4 industries
May 30: Labor rights groups slam MOL plan to hire more migrant workers
May 23: Labor Ministry set to permit hiring of 28,000 extra migrant workers