Weather front to arrive late Wednesday, increasing chance of rain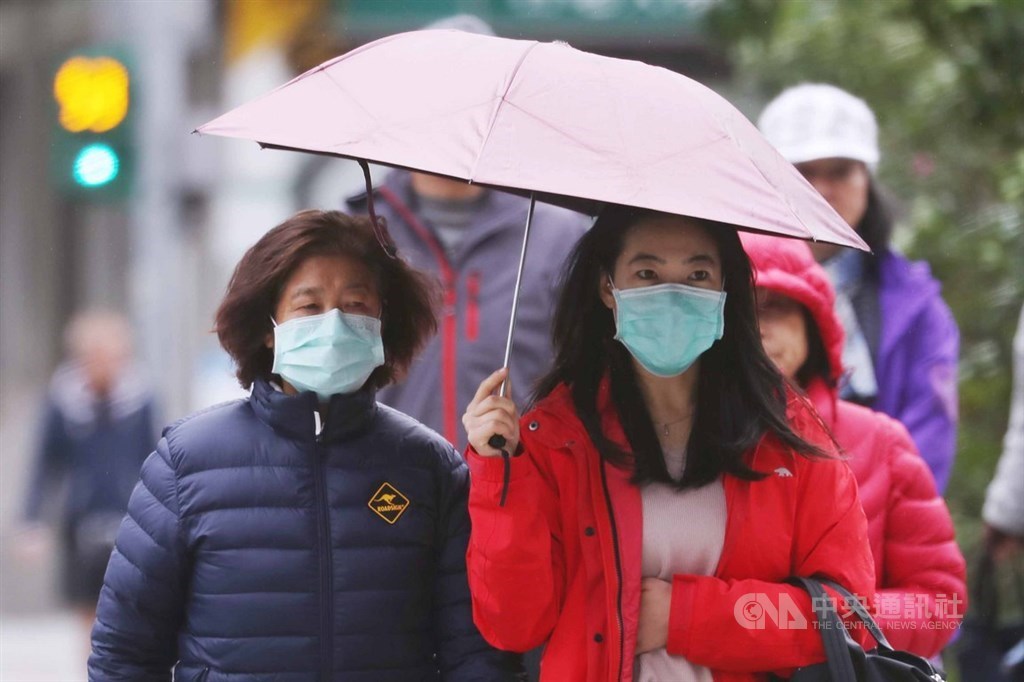 Taipei, March 29 (CNA) A weather front is forecast to hit Taiwan late Wednesday, increasing the chance of rain, but the precipitation is unlikely to ease the impact of a persistent drought in central and southern parts of the country, according to the Central Weather Bureau (CWB).
Although the weather front will very quickly move past Taiwan, cloud cover will follow and bring rain until April 2, the first part of the upcoming five-day Tomb Sweeping Festival holiday, which starts Saturday, the CWB said.
There is expected to be more precipitation in areas north of Chiayi and eastern Taiwan with only a slim chance the drought situation could be resolved, the CWB said, forecasting a turnaround in the weather during the second part of the holiday.
A heavy rain alert was issued for Orchid Island in Taitung County Wednesday due to strong convection effects, indicating 80 millimeters of rainfall over a 24-hour period or more than 40 mm in one hour, according to the CWB.
Ahead of the arrival of seasonal northeasterly winds, areas around Taiwan are expected to experience warm and pleasant weather Wednesday with daytime temperatures forecast to rise 1-2 degrees Celsius from a day earlier to 23-25 degrees in northern Taiwan and climb to 26-31 degrees in central and southern Taiwan, according to the CWB.
In the wake of the weather system, the mercury is expected to fall to 17-18 degrees in the north and 17-19 degrees in central and southern Taiwan from Wednesday night through early Thursday morning, the CWB said.
The bureau also warned of thick fog and low visibility in western Taiwan Wednesday night.
Citing the latest forecasting model, Wu Der-rong (吳德榮), an adjunct associate professor of atmospheric sciences at National Central University, said another weather front is forecast to arrive in Taiwan on April 5 and could pave the path for sporadic rain in parts of the country.
Meanwhile, the Environmental Protection Administration (EPA) said air quality will remain "good" in Yilan, Hualien and Taitung in the east, and "fair" in most other parts of Taiwan Wednesday.
However, the air quality index (AQI) is expected to flash an "orange" warning in Kaohsiung and Pingtung in the south Wednesday, signaling unhealthy levels for sensitive groups, the EPA said.