Imported eggs available at chain marts from Wednesday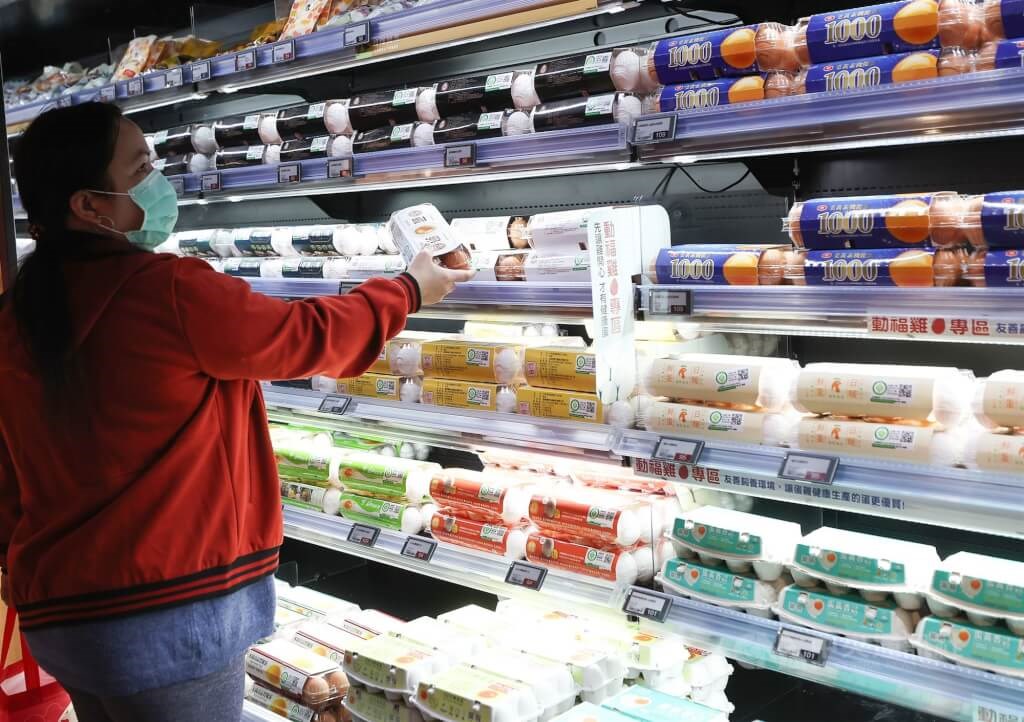 Taipei, March 28 (CNA) Imported eggs will be available on Wednesday at a price of NT$65 (US$2.14) for a 10-egg box, with sales limited to two boxes per customer at PX Mart and Carrefour, the supermarket chains said Tuesday.
Imported eggs will hit the shelves at PX Mart stores in Taipei and New Taipei from Wednesday, but availability for purchase will vary from store to store, PX Mart told the media Tuesday.
According to Carrefour, an imported 10-egg box will sell for NT$65 at its stores nationwide from Wednesday, while customers north of Changhua can also buy a 12-egg box of imported eggs for NT$79 or NT$89.
Council of Agriculture Minister Chen Chi-chung (陳吉仲) said earlier this month that over 7 million eggs would be imported by the end of this month, and more will arrive in April, to address a severe egg shortage and high prices.
The shortage stems from changes in temperature, increased feed costs, a high number of molting hens, and cases of avian flu wiping out millions of birds, according to the council.
The wholesale price of eggs in Taiwan recently reached NT$55 per 600 grams, while the farm gate price is NT$45.5 per 600 grams, the highest in several years.