Mandarin Airlines begins services between Songshan and Matsu's Nangan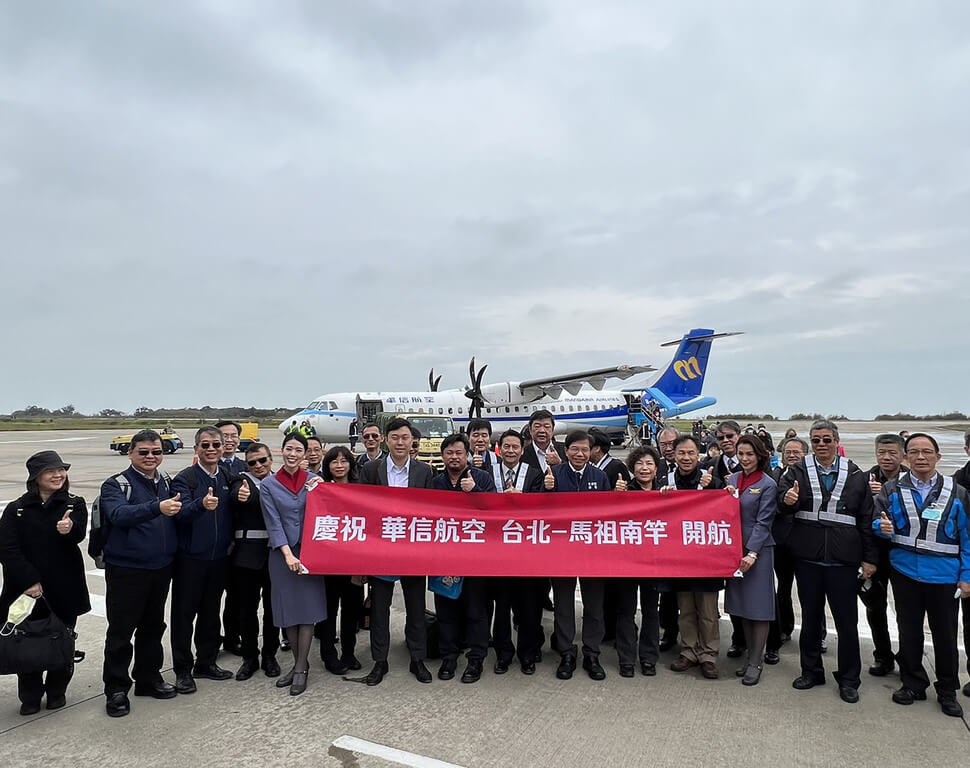 Taipei, March 26 (CNA) Mandarin Airlines on Sunday launched its maiden flight between Taipei's Songshan Airport and Nangan, one of the Taiwan-controlled Matsu Islands off southeastern China.
The Mandarin Airlines flight, originally scheduled to take off at 10:30 a.m., departed from Taipei at 11:14 a.m. due to adverse weather conditions and did not land at Nangan Airport until 12:01 p.m.
With the new service, Mandarin Airlines joined UNI Air to become the second domestic carrier flying between Taiwan proper and Nangan.
Transportation Minister Wang Kuo-tsai (王國材), who was on board the flight, said Mandarin Airlines and its parent company China Airlines had worked hard on preparations for the route since 2019.
Wang said he expected healthy competition to emerge between Mandarin Airlines and UNI Air for tourists drawn to attractions across the Matsu Islands.
The proposed runway extension at Beigan Airport -- the main air hub of the Matsu Islands -- to accommodate larger aircraft, and a plan to build a bridge to link Beigan and Nangan are also set to help promote tourism in Matsu, he said.