Suspects in NT$5 million Taipei robbery detained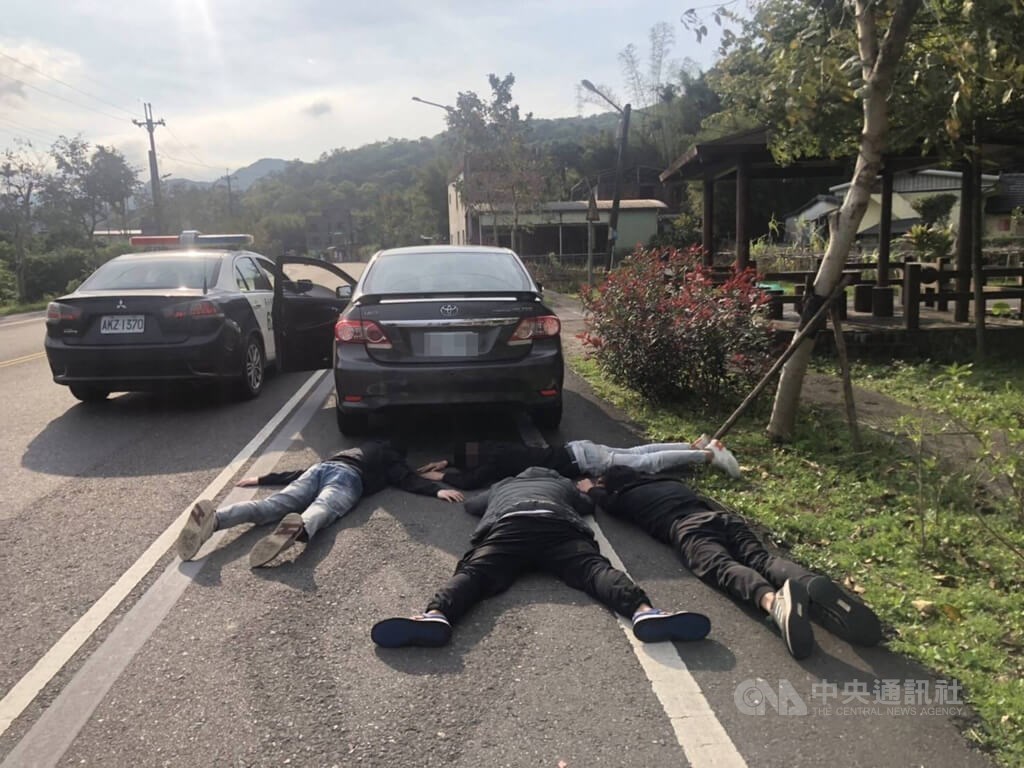 Taipei, March 25 (CNA) The Shilin District Court on early Saturday approved a request by prosecutors to detain four suspects arrested for allegedly robbing a woman of NT$5 million in Taipei this week.
Based on evidence collected from roadside surveillance cameras, prosecutors filed a motion with the court after interrogation late Friday to detain and hold the four individuals incommunicado as they are being investigated for aggravated robbery.
The request was granted to prevent them from fleeing the country, destroying evidence, colluding with others or tampering with evidence amid the ongoing investigation, the court said.
The robbery happened in Neihu District at 3:02 p.m. on Thursday, involving a woman who withdrew nearly NT$7 million (US$ 230,701) from two different banks in Taipei.
The woman, surnamed Hsieh (謝), had just withdrawn NT$5 million from a bank in Nangang District earlier in the day, and was about to be driven away on Xingzhong Road in Neihu District after having made another stop there to withdraw NT$1.95 million when an unknown male allegedly opened the door of the vehicle, pepper sprayed her in the face and made off with NT$5 million, police said at the time.
The suspected attacker, identified by his last name Chen (陳), immediately got in another vehicle with three accomplices in it as they fled in the direction of New Taipei.
The police took immediate action after receiving a report of the robbery and according to Ruifang Precinct of New Taipei City Police Department, the car and four men were stopped at around the 19-kilometer mark of Provincial Highway No. 2C at 4:10 p.m.
Chen's three accomplices were later identified as Chuang (莊), Huang (黃) and Chiu (邱), police said, adding that the stolen NT$5 million was fully recovered following their arrest.
According to police, the suspects are believed to be members of a crime ring, and it did not rule out that the case involved a rivalry between gangs.
Meanwhile, Hsieh who was in a vehicle with two other men when the robbery happened, at the time refused to give their statement to the police without the presence of a lawyer.
Prosecutors said they had provisionally seized the NT$6.95 million in cash because Hsieh had failed to provide a credible explanation for where the money came from and why she had it.