Wanted fugitive brought back to Taiwan from Manila to start jail term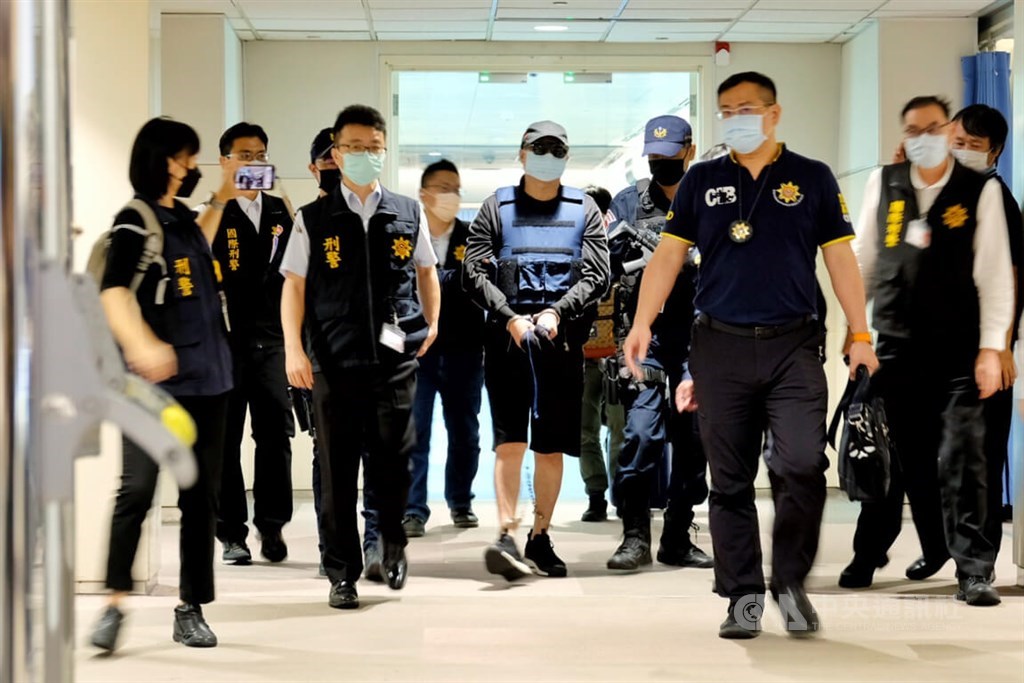 Taipei, March 22 (CNA) A Taiwanese man who had been at large since being convicted of abduction and extortion in 2002 has been brought back to Taiwan to serve his sentence after being arrested for illegal possession of weapons in Manila by Philippine police earlier this month.
Chen Chien-ning (陳建寧), 54, was brought back to Taiwan by Criminal Investigation Bureau (CIB) agents on Wednesday afternoon, and will be turned over to Chiayi District Prosecutors Office Thursday which will take him to Chiayi Prison to serve out his sentence, the CIB said.
According to the ruling handed down by the Chiayi District Court in 2002, Chen was sentenced to nine years in prison in April that year after being found guilty of kidnapping and extortion. Two accomplices in the case were also given jail terms of 10 and 12 years and a third died on the run, it stated. The sentence cannot be appealed.
Acting on a tip-off provided by Taiwan's representative office to Philippine authorities, Philippine police apprehended Chen and three other Taiwanese suspects March 1 on charges of breaching immigration law after months of investigation, Lee Yang-chi (李泱輯), head of the CIB's International Criminal Affairs Division, told reporters.
Philippine police were informed in December last year that Chen, who worked with numerous fugitives from Taiwan, was engaged in unlawful gambling and money laundering in the country.
Philippine police also seized five guns at Chen's home, while the four suspects were taken to a detention center, Lee said.
On March 20, CIB officers and Philippine law enforcement agents searched the rented residences of several of Chen's associates in the Greater Manila area, seizing 85 guns and bullets, which according to the tip-off, were intended to be smuggled into Taiwan, Lee said.
The three other suspects remain under detention in the Philippines as investigations into their activities continue.