CORONAVIRUS
/
Taiwan reports 5,544 new COVID-19 cases, 28 deaths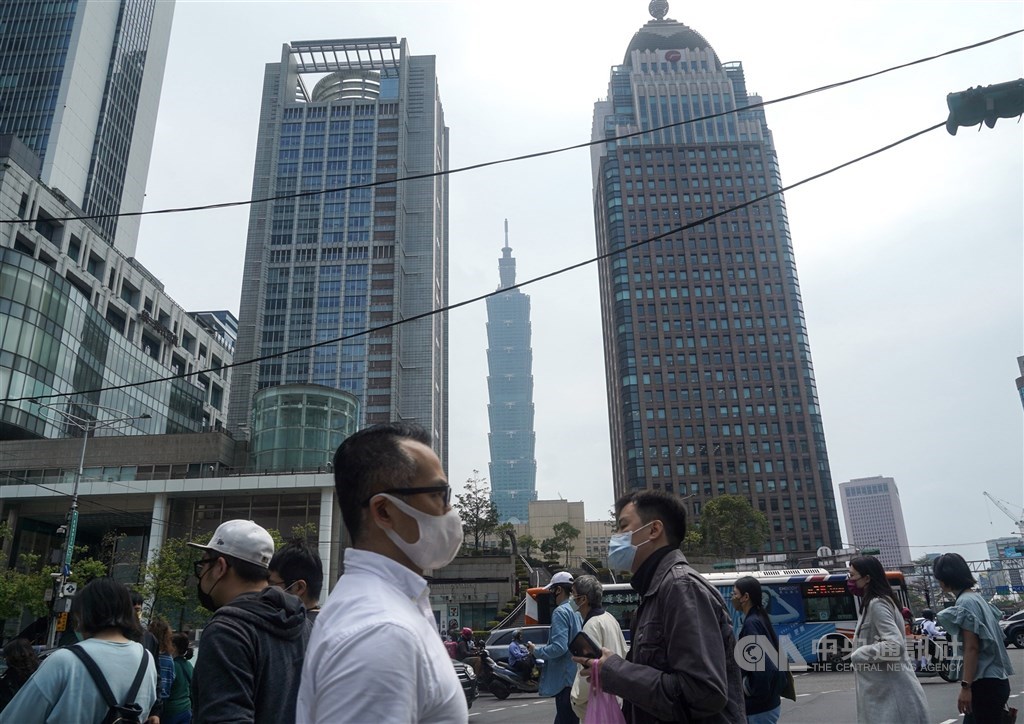 Taipei, March 20 (CNA) Taiwan's Central Epidemic Command Center (CECC) on Monday reported 5,544 new cases of COVID-19 and 28 deaths from the disease.
Of the total number, 5,411 were domestic infections, which represented a decline of 15.9 percent from the previous week -- a huge improvement compared with the 7 percent to 8 percent week-on-week decline in recent days, according to CECC spokesperson Lo Yi-chun (羅一鈞).
He said, however, that patients with mild or asymptomatic COVID-19 may not have been reporting their infections in recent days, ahead of the lifting of that requirement Monday.
Under the CECC's new "0+n" policy, COVID-19 patients with mild or asymptomatic infections no longer have to seek a telemedicine appointment and report their positive tests. Instead, they only need to monitor their health for 10 days.
Only moderate to severe COVID-19 cases -- defined as those that require hospitalization -- will now have to be reported to the government, according to the CECC.
Lo said that people who tested positive in the past few days can still report their cases until March 26, and they will be required to observe the previous "5+n" policy, which means five days of quarantine.
Starting Tuesday, he said, the CECC will focus mainly on new moderate to severe COVID-19 cases, but other cases that were recently reported will also be included in the count until March 27.
To date, Taiwan has recorded 10,236,887 COVID-19 infections and 18,803 deaths from the disease since the pandemic began in early 2020.
Related News
● Q&A/The lifting of Taiwan's mandatory COVID-19 quarantine
March 9: Taiwan to end reporting, quarantine for mild COVID cases on March 20
March 6: Mask-wearing persists despite lifting of Taiwan's on-campus mandate
March 1: Taiwan records first two local monkeypox cases
Feb. 23: New COVID vaccination campaign planned in March, annual jab from 2024
Latest COVID-19 rules
● Taiwan ends self-initiated epidemic prevention for migrant workers (March 20)
● Taiwan's eased indoor mask mandate takes effect Feb. 20
● COVID-19 testing for overseas arrivals dropped from Feb. 7 (2023)
● Revised protocol for hospital visits from Dec. 10

● Taiwan to stop paying COVID medical fees for certain foreign nationals
● Taiwan to remove weekly arrival cap on Dec. 10
● Taiwan cuts COVID isolation to 5 days, lifts workplace vaccine mandates (Nov. 14)
● Taiwan to further ease border rules for China, Hong Kong, Macau residents
● Taiwan's new COVID-19 regulations taking effect Nov. 7
Recent cases
March 19: Taiwan reports 8,419 new COVID-19 cases, 43 deaths
March 18: Taiwan reports 8,026 new COVID-19 cases, 35 deaths
March 17: Taiwan reports 8,416 new COVID-19 cases, 41 deaths
March 16: Taiwan reports 9,062 new COVID-19 cases, 37 deaths
March 15: Taiwan reports 10,188 new COVID-19 cases, 42 deaths
March 14: Taiwan's new daily local COVID-19 cases remain below 10,000
March 13: Taiwan records lowest number of domestic COVID-19 cases in 321 days
View All