Donations of winter clothes, necessities sought after Turkey quake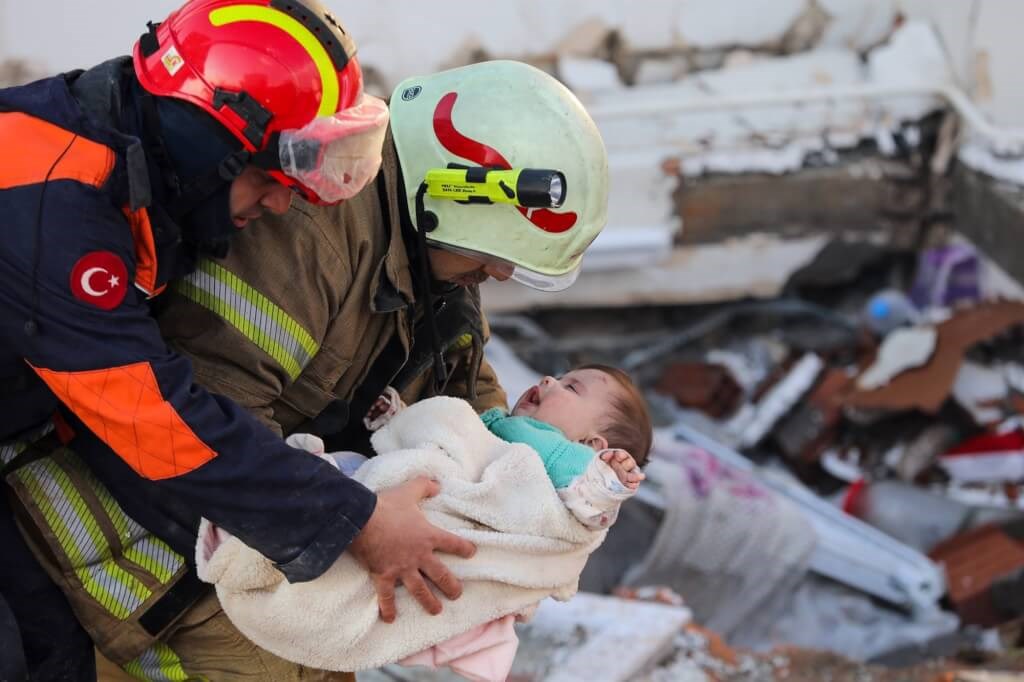 Taipei, Feb. 7 (CNA) Turkey's trade office in Taiwan Tuesday called for donations of winter clothing and other necessities to help the victims of a magnitude-7.8 earthquake that struck the country and neighboring Syria the previous day.
In an email response to CNA, the office said donations of winter clothing for both adults and children, such as overcoats, pants, sweaters, gloves, scarfs, mufflers, socks, underwear, beret/beanie hats, boots and raincoats were urgently needed to assist those affected by the earthquake.
The office added other necessities including beds, sleeping pads sleeping bags, mattresses, blankets, thermoses, flashlights, diapers, sanitary pads, and cleaning and hygiene items would also be very welcome.
The office advised people wishing to send in-kind assistance to people in need in Turkey to contact the office at tr-office.taipei@mfa.gov.tr with information on what they will send and the weights and quantities of the items.
The death toll from the earthquake has topped 5,000, according to Reuters. The number is expected to increase as search and rescue efforts continue.
An initial 40-member search and rescue team from Taiwan arrived at Istanbul Airport Tuesday morning, ahead of a transit flight to Adana, one of the provinces worst hit by the quake.
A second search and rescue team is scheduled to leave Taiwan for Turkey Tuesday night.
Related News
Feb. 8: Taiwan search and rescue team deployed to Turkey's Adiyaman Province
Feb. 7: Taiwan increases donation to Turkey to US$2 million
Feb. 6: Taiwan sending 2nd search and rescue team to Turkey
● Taiwan govt, Turkish office, private sector collecting donations for Turkey, Syria