123,000 kg of tainted Chilean cherries intercepted at border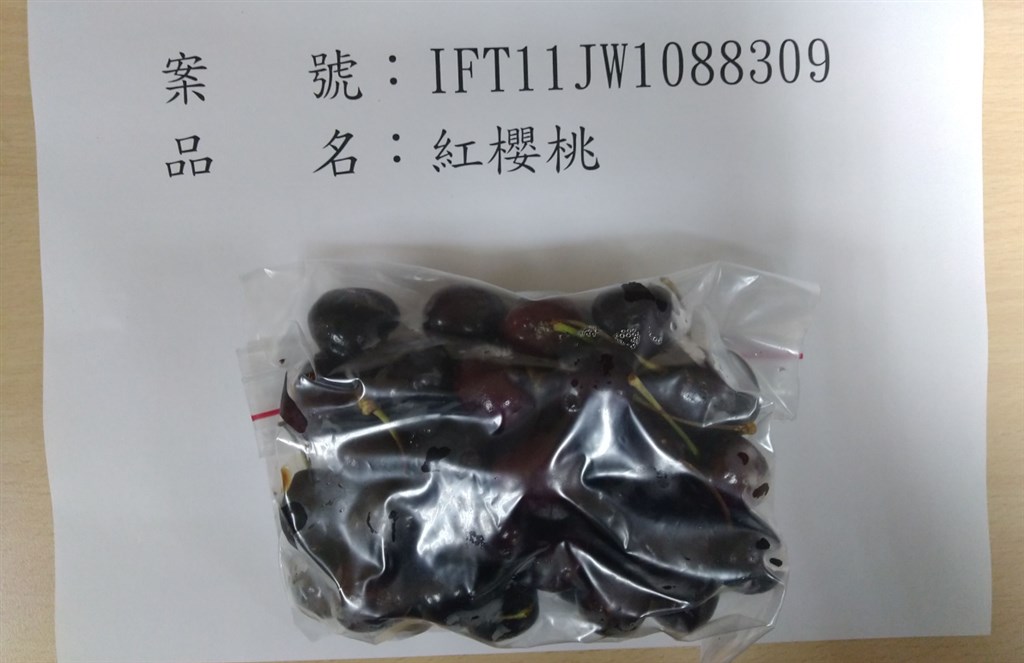 Taipei, Feb. 7 (CNA) Around 123,000 kilograms of Chilean cherries were denied entry into Taiwan after food safety tests showed they contained excess levels of pesticide residues, the Taiwan Food and Drug Administration (FDA) said Tuesday.
The nine shipments from Chile were found to contain residues of cyantraniliprole, a broad-spectrum insecticide for controlling insects with mandibulate as well as piercing-sucking mouthparts, as a result of batch-by-batch inspections at the border, Chen Ching-yu (陳慶裕), a division chief at the FDA's Northern Center for Regional Administration, told reporters.
Taiwan only allows a limited permissible level of cyantraniliprole in melons, cruciferous vegetables, tea leaves, apples, and pears, and cherries are not included in those five categories of imports, according to the FDA.
Since Jan. 11, all cherries imported from the South American country have been subject to border testing after it was found that the fruit shipments were failing safety checks with a greater frequency, Chen said.
Also named among the 35 substandard food products on the latest list of refused food shipments published by the FDA earlier on Tuesday were Japanese kumquats, Spanish frozen pork, molamola fish intestines from Singapore, and a shipment of Indonesian instant noodles.
All the problematic shipments were either destroyed or returned to their country of origin, the FDA said.