Police probing deaths of 3 New Taipei family members at home
Taipei, Feb. 3 (CNA) A woman and her two sons were found to have been dead for days in an apartment in New Taipei, while her 85-year-old husband was the only family member who survived, with an investigation into the cause of the deaths underway, police said on Friday.
The tragedy came to light when a ward chief in the city's Zhonghe District, paid a visit to the residence Friday at the request of social workers at the New Taipei City government, who had been unable to contact the family.
According to Chang Chin-li (張錦麗), head of New Taipei's Social Welfare Department, the older son, 54, was physically disabled and the 85-year-old father, surnamed Yang (楊), has dementia, but had managed to obtain sustenance during the past few days to keep himself from starving.
The family was financially disadvantaged and was receiving government subsidies for the physically and mentally disabled and low-income households, Chang said.
The woman, 80, was found lying dead on the fifth floor, while her two sons were found on the fourth floor, forensic scientists said, adding that the three had been dead for days, according to the Zhonghe precinct.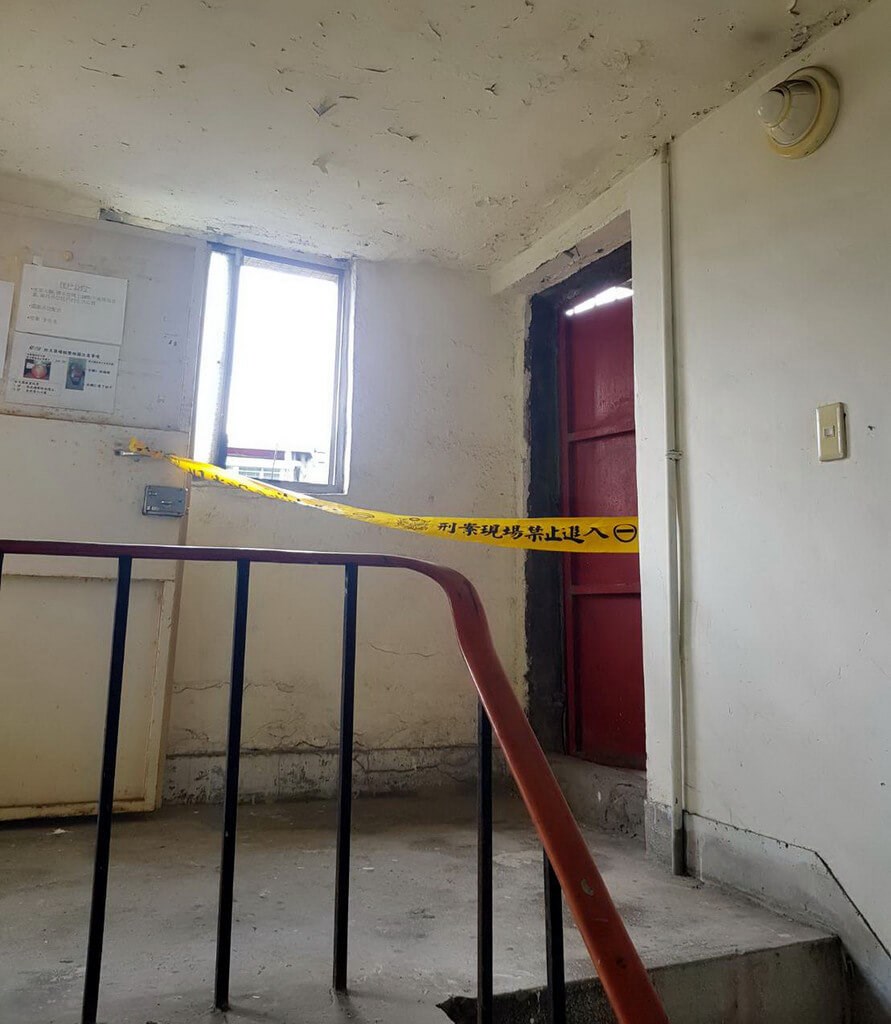 Surveillance footage showed that the younger son was last seen before the Lunar New Year holiday began on Jan. 20, police said.
Foul play has been ruled out and no will was found on the scene, they said.
The younger son was the main caregiver in the family, having to care for his parents and older brother, Chang said, adding that he turned down social workers' offers to provide long-term care services last year, Chang said.
Yang's daughter, who lives in Taoyuan, has been informed of the tragedy while the New Taipei City government has agreed to subsidize the cost needed for the funerals and burials for the deceased, she said.
Residents in need of long-term care can register with the New Taipei City government to gain access to care facilities to alleviate the burden on caregivers, she said.