CORONAVIRUS
/
New round of COVID-19 rapid test rationing to start Feb. 1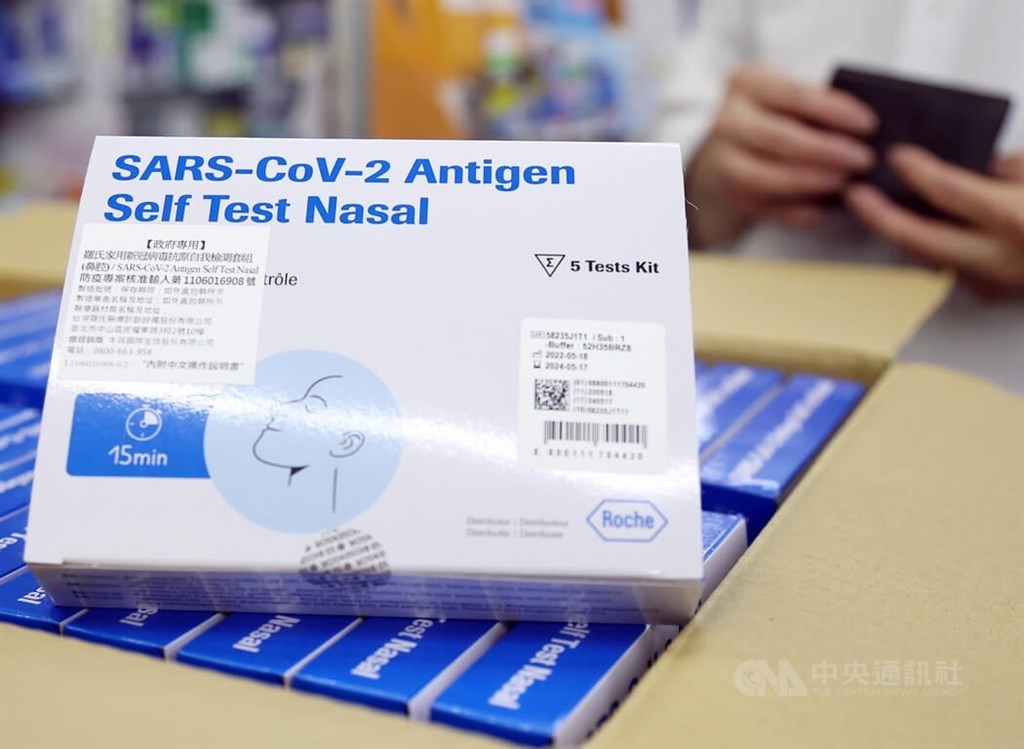 Taipei, Jan. 30 (CNA) The latest round of a government rationing program that allows people to buy cheaper COVID-19 rapid tests will begin on Feb. 1, while free tests will be available to seniors and families with young children, the Central Epidemic Command Center (CECC) said Monday.
Holders of National Health Insurance (NHI) cards or Alien Resident Certificates (ARC) will be able to buy up to six five-test packs for NT$500 (US$16.59) each at Taiwan's 4,345 NHI-contracted pharmacies or 79 public health centers, the CECC said.
Meanwhile, children born on or after Sept. 2, 2016, and individuals born in 1958 or before are entitled to pick up a free pack of five tests, in addition to the six packs they can purchase under the government scheme, according to the CECC.
The home-use rapid tests should not be used on children under the age of 2, the CECC cautioned.
View All