Two Taiwanese-Americans killed in Monterey Park shooting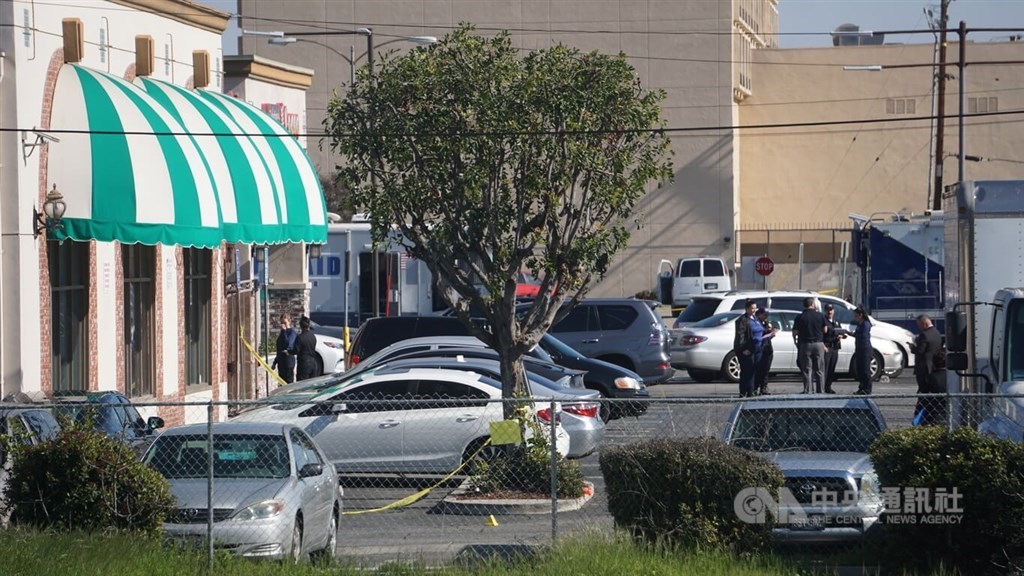 Los Angeles, Jan. 24 (CNA) Two Taiwanese-Americans were among those killed in a mass shooting on Saturday at a dance studio in Monterey Park, California, Taiwan's representative office in Los Angeles said Monday.
In a press release, the Taipei Economic and Cultural Office in Los Angeles (TECO-LA) said it had been in close contact with U.S. authorities, who confirmed that two of the 11 dead victims in the shooting were Taiwanese-Americans.
"TECO-LA conveys our heartfelt condolences to the victims and their families and sends our prayers to the injured for a speedy recovery," the statement said.
The office added that it was also providing necessary assistance to the Taiwan-based relatives of one of the Taiwanese-American victims to travel to Los Angeles to help with funeral arrangements.
Meanwhile, Taiwan's Ministry of Foreign Affairs (MOFA) reminded Taiwan nationals in southern California that they can obtain emergency consular assistance by calling TECO-LA's emergency hotline (+1-213-9233591), or by asking their relatives in Taiwan to dial MOFA's toll-free emergency contact number at 0800-085-095.