Temperatures to dip as low as 7 degrees Tuesday, Wednesday
Taipei, Jan. 22 (CNA) The arrival of a cold front on Monday is expected to drive temperatures in Taiwan as low as 7 degrees Celsius over the coming days, with snowfall possible at high altitudes, the Central Weather Bureau (CWB) said Sunday.
The strength of the cold snap, defined as temperatures falling below 10 degrees Celsius at the Taipei weather station, is expected to send temperatures in northern and eastern Taiwan slightly lower during the day on Monday, CWB forecaster Chang Cheng-chuan (張承傳) said.
Central and southern Taiwan will not feel the colder weather until Monday evening, when temperatures are forecast to dip across the island, Chang said.
Temperatures are forecast to fall to their lowest level on Tuesday and Wednesday in the northern two-thirds of Taiwan, dipping to 7-10 degrees, with coastal and open areas experiencing even colder temperatures, Chang said.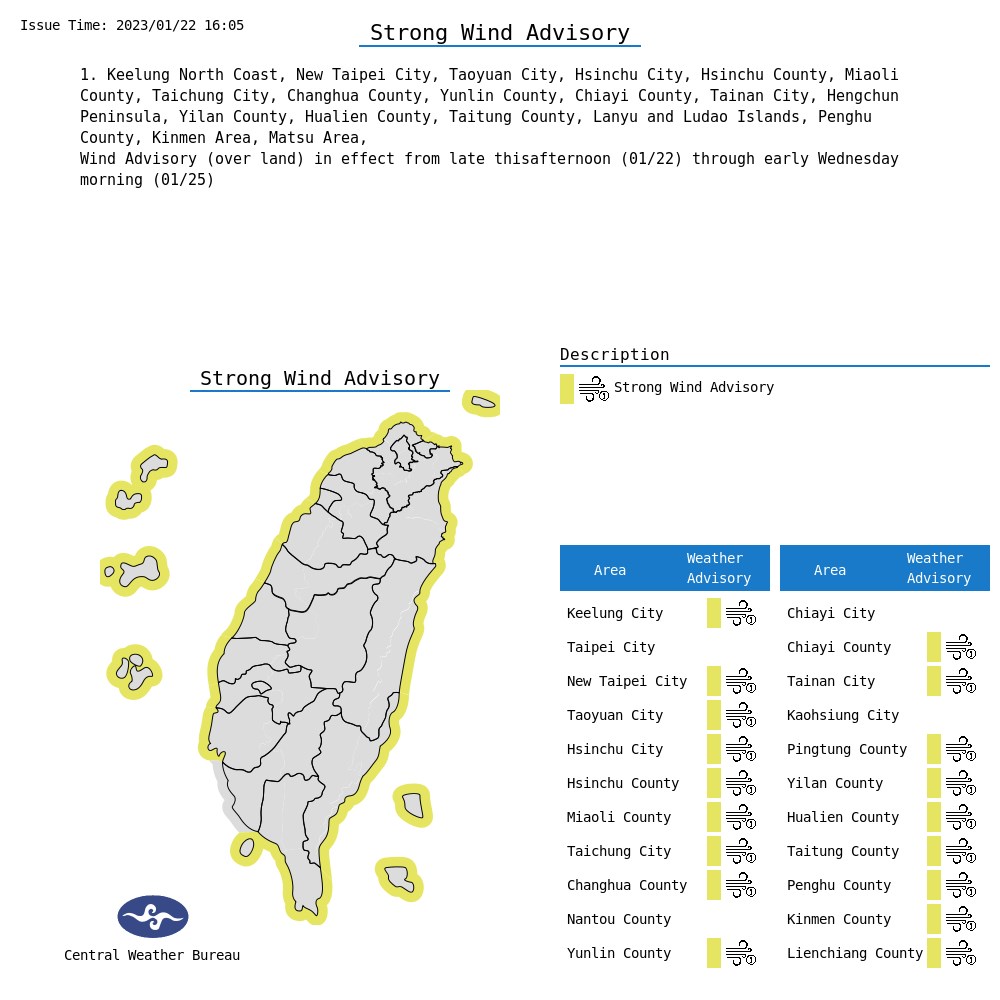 Meanwhile, temperatures in southern and southeastern Taiwan could see lows of 11-13 degrees, he said.
Chang said snowfall will be possible at altitudes of at least 3,000 meters in the east and potentially as low as 2,000 meters on mountains in northern, northeastern and central Taiwan, where temperatures will be colder.
The mercury is expected to rebound on Thursday as the cold snap weakens, before the arrival of another cold air mass on Friday brings temperatures down again, likely through Jan. 29, Chang said.