Over 100 NT$1,000 counterfeit banknotes seized from car in Taoyuan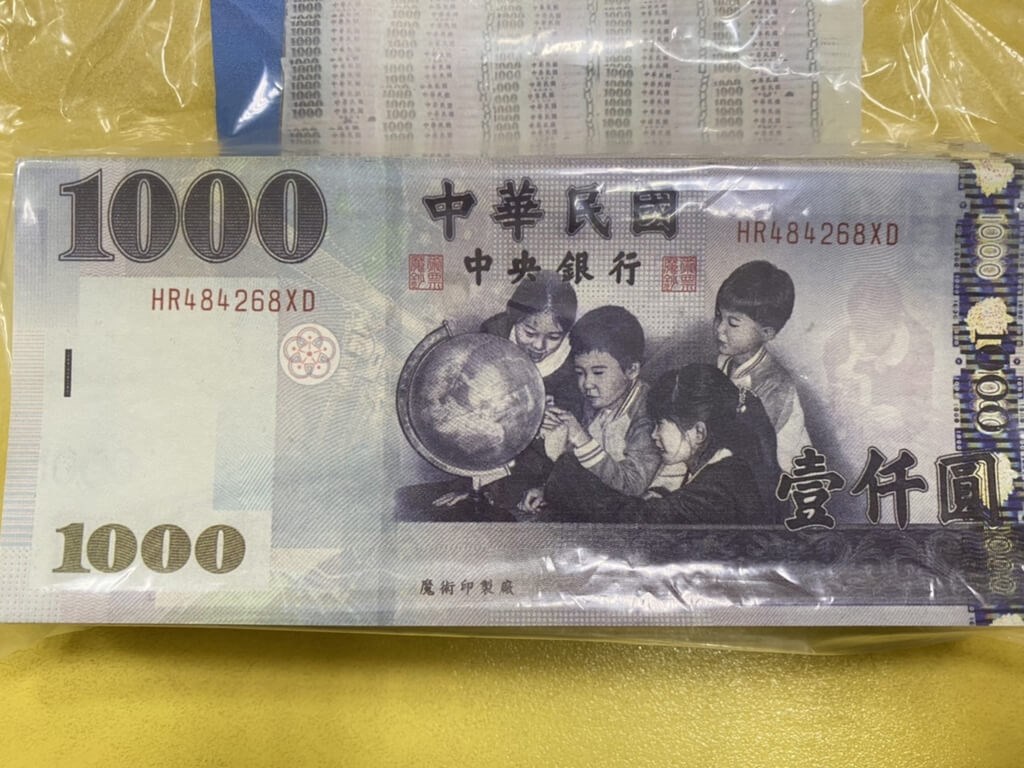 Taoyuan, Jan. 16 (CNA) A 31-year-old man was taken into custody early Monday morning in Taoyuan for suspected involvement in counterfeiting currency and drug use, after local police found fake money and an methamphetamine inhaler in his car.
The police detained the man, surnamed Lee (李), at a traffic stop after he was seen driving erratically at 3:00 a.m. in Zhongli District, Hsu Han-ching (許涵清), a squadron chief with the Special Police Corps of the Taoyuan Police Department told reporters Monday.
According to Hsu, after checking the driver's identification, police determined him to be "acting suspiciously" and so conducted a search of his person and the vehicle, finding an inhaler for methamphetamine use in the car.
The police also found six forged NT$1,000 banknotes on Lee's person and a further 121 counterfeit notes -- all NT$1,000 bills and with the same ID number HR484268XD -- in the car glovebox, Hsu said.
Over the past week a number of counterfeit NT$1,000 bills with the same serial number have been found by police across Taiwan.
After questioning the man, police transferred the case to the Taoyuan District Prosecutors Office for further investigation on charges of violating the Narcotics Hazard Prevention Act and counterfeiting money.
Police warned members of the public to stay alert for counterfeit bills as the Lunar New Year approaches and to alert police if they encounter any suspicious notes.