EVA Air subsidiary floats bonuses in bid to stave off ground crew strike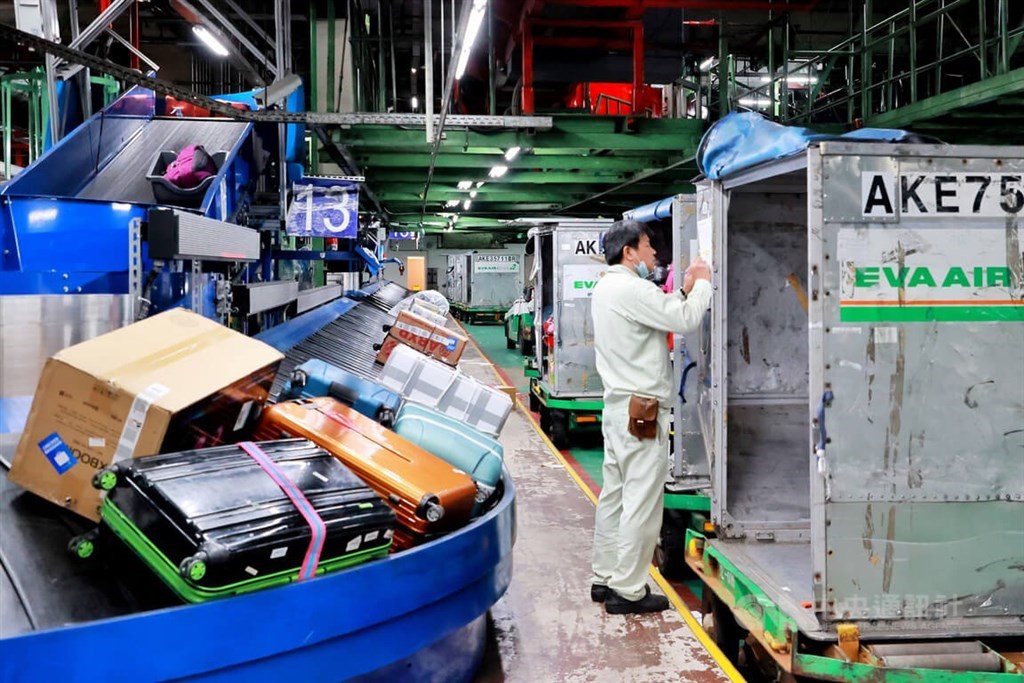 Taipei, Jan. 7 (CNA) EVA Air subsidiary Evergreen Airline Services Corp. (EGAS) on Saturday sought to stave off a strike by ground crew with a verbal promise of NT$40,000 (US$1,303) bonuses and increased Lunar New Year holiday pay.
The offer comes after ground staff on Friday threatened to take leave en masse during the upcoming holiday if EGAS did not increase year-end bonuses from one month's salary to three months of salary, in line with EVA Air staff such as flight attendants.
In a news release announcing Saturday's offer, EGAS said it would also take issues raised by its employees into consideration.
The EVA Air Union – which nonunionized EGAS employees enlisted to speak on their behalf – said in a press release Friday that ground crew members were additionally seeking higher base salaries and holiday bonuses relative to temporary workers.
EGAS employees also want better working conditions, including a right to use their annual leave freely and reject overwork, according to the union.
About 150 EGAS employees took a day off on Jan. 1 to protest year-end bonuses of one month's salary, well short of those paid at other Evergreen subsidiaries.
The industrial action caused serious delays to dozens of passenger and cargo flights, according to EVA Air and the Civil Aeronautics Administration.
EGAS on Saturday sought to justify the one-month bonuses by pointing to a NT$99.38 million deficit racked up during the first three quarters of last year, with the company saying it had only been able to record a profit for 2022 after a lucrative fourth quarter.
Likewise, a surge in cargo business for EVA Air did not benefit EGAS as much as anticipated since most of its revenue came from passenger flight services, the company said.
Following EGAS' latest offer, the EVA Air Union said that the fundamental problem revealed in the labor dispute is a lack of substantial union representing the ground staff.
EGAS' current 33-member union has been "hijacked by management," the EVA Air Union said, which called on the company to "return the union to its workers" and establish a channel for management-labor negotiations.
No immediate response from EGAS ground crew members was available as of press time.