CORONAVIRUS
/
Ministry to pay family NT$300,000 for COVID-19 vaccine death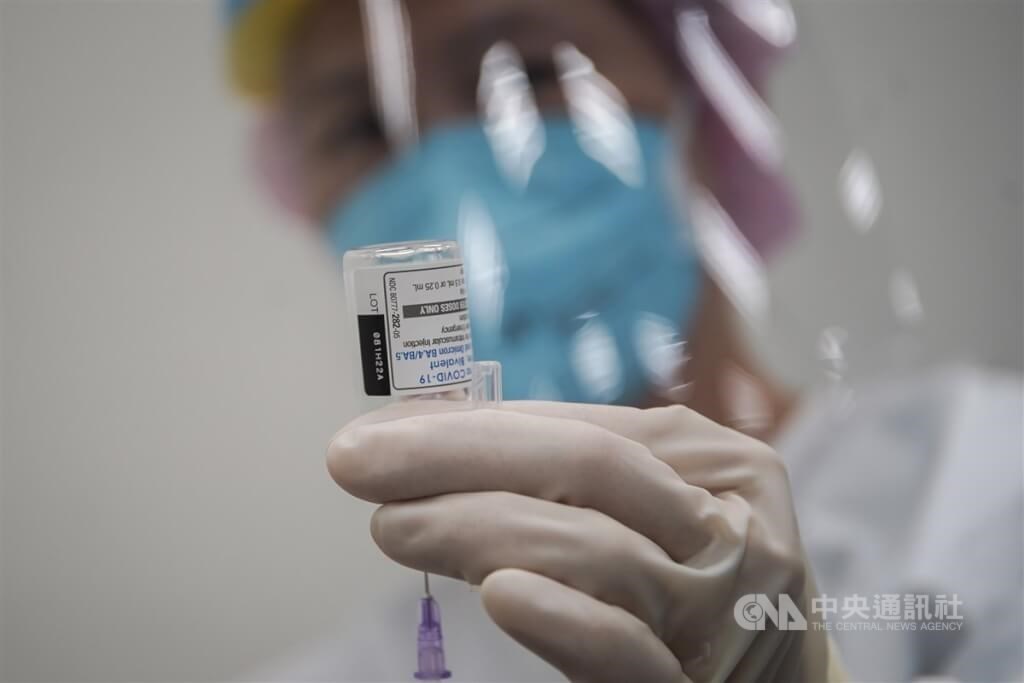 Taipei, Dec. 31 (CNA) The Ministry of Health and Welfare has agreed to pay NT$300,000 (US$9,784) under the Vaccine Injury Compensation Program (VICP) to the family of an elderly man who died after receiving the Moderna COVID-19 vaccine.
The individual from Kaohsiung was in his 70s and passed away on the same day after receiving a COVID-19 vaccine, according to meeting records released by the VICP on Saturday. However, his date of death was not specified.
The man had a history of cardiovascular diseases, including myocardial infarction and atrial fibrillation, the VICP said, noting that it was unable to definitively determine if his death was a direct result of taking the Moderna vaccine.
It was more likely related to an acute onset of his underlying illness, the VICP said, and noted that it had still decided to pay the man's family compensation.
The VICP panel convened on Dec. 8 to review 90 recently filed cases involving individuals seeking compensation because of side effects from taking COVID-19 vaccines, and decided that claims in 12 cases were valid, including the one involving the elderly man from Kaohsiung.
Meetings are regularly held under the program to determine if individuals should receive compensation for serious side effects from vaccines, including COVID-19 vaccines, even if no direct link between the vaccine and side effects can be definitively established.
Related News
Dec. 31: Taiwan reports 25,755 new COVID-19 cases, 38 deaths
Dec. 28: Travelers from China to be subjected to saliva PCR tests at border
Dec. 23: Taiwan to relax quarantine regulations for incoming migrant caretakers
Dec. 17: Government to pay out NT$20,000 in COVID-19 vaccine case
Latest COVID-19 rules
● Revised protocol for hospital visits from Dec. 10
● Taiwan to stop paying COVID medical fees for certain foreign nationals
● Taiwan to remove weekly arrival cap on Dec. 10
● Taiwan's eased mask mandate takes effect on Dec. 1
● Taiwan cuts COVID isolation to 5 days, lifts workplace vaccine mandates (Nov. 14)
● Taiwan to further ease border rules for China, Hong Kong, Macau residents
● Taiwan's new COVID-19 regulations taking effect Nov. 7
● Taiwan's updated COVID-19 protocols for arriving travelers from Oct. 13  
View All