CORONAVIRUS
/
COVID-19-linked anxiety, depression on the rise in Taiwan: Survey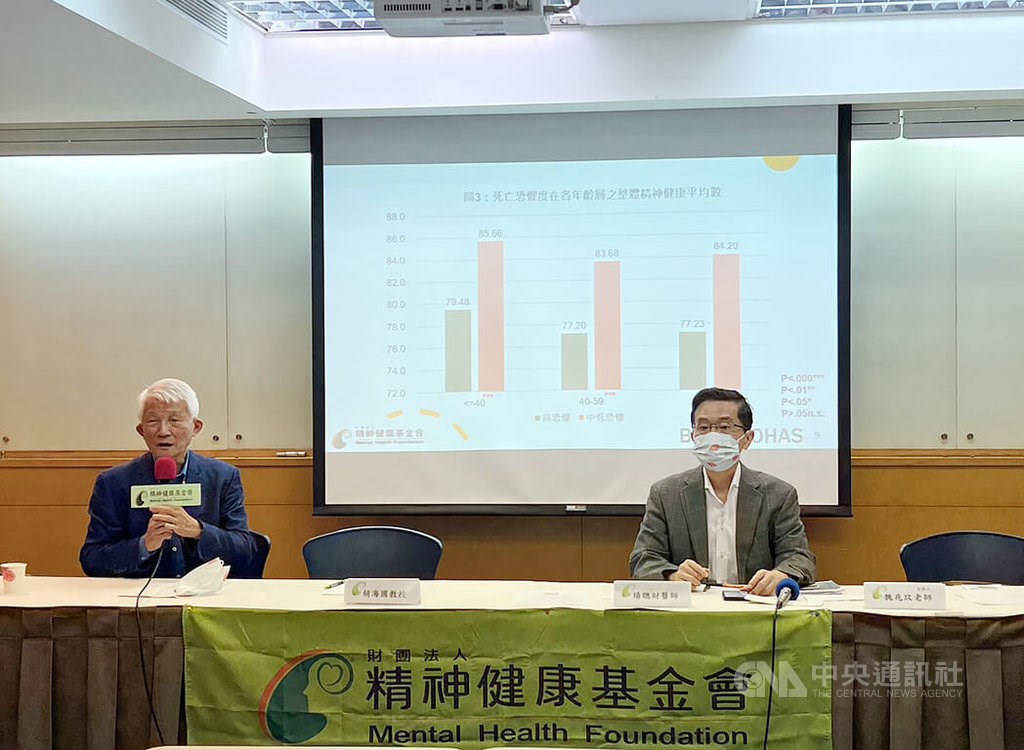 Taipei, Dec. 6 (CNA) Around 30 percent of Taiwanese adults experienced a greater sense of anxiety and depression due to the COVID-19 pandemic, according to a biennial survey released Tuesday by the Mental Health Foundation.
Of the 1,068 people aged 20 and above polled by the foundation between Sept. 30 and Oct. 2, 27.7 percent said their mental health had deteriorated during the pandemic, with respondents also expressing a lack of control over their lives and sense of belonging.
Among those whose mental health worsened, 40.2 percent voiced dissatisfaction with their memory and sleep quality, while 41.1 percent complained about anxiety, the foundation said.
The group also scored only 78.8 points (80 is considered passing) on the foundation's mental health index, compared with the overall average of 82.4, which itself declined from 83.31 in 2020, according to survey conductor Yang Tsung-tsai (楊聰財).
However, Yang said he expected future scores to return to previous levels as the pandemic subsides.
According to the foundation, the nation's overall mental health scored 78.4 points when the survey was launched in 2002, reaching 82.6 in 2006, and hovering around 81 to 83 afterwards.
The 2022 survey also included a new category that looked into people's attitudes toward death.
According to the survey, 13.6 percent showed a high level of fear (12.2 percent for male and 15.1 percent for female), with those aged 20-39 most troubled by the idea of dying.
Yang encouraged people to develop healthy behaviors to curb negative thoughts, including getting regular exercise and doing deep breathing, as well as keeping daily routine and journal.
Those in need of counseling or assistance can call the 1925 or 1995 hotlines for help.
View All