CORONAVIRUS
/
Taiwan reports 13,152 new COVID-19 cases, 33 deaths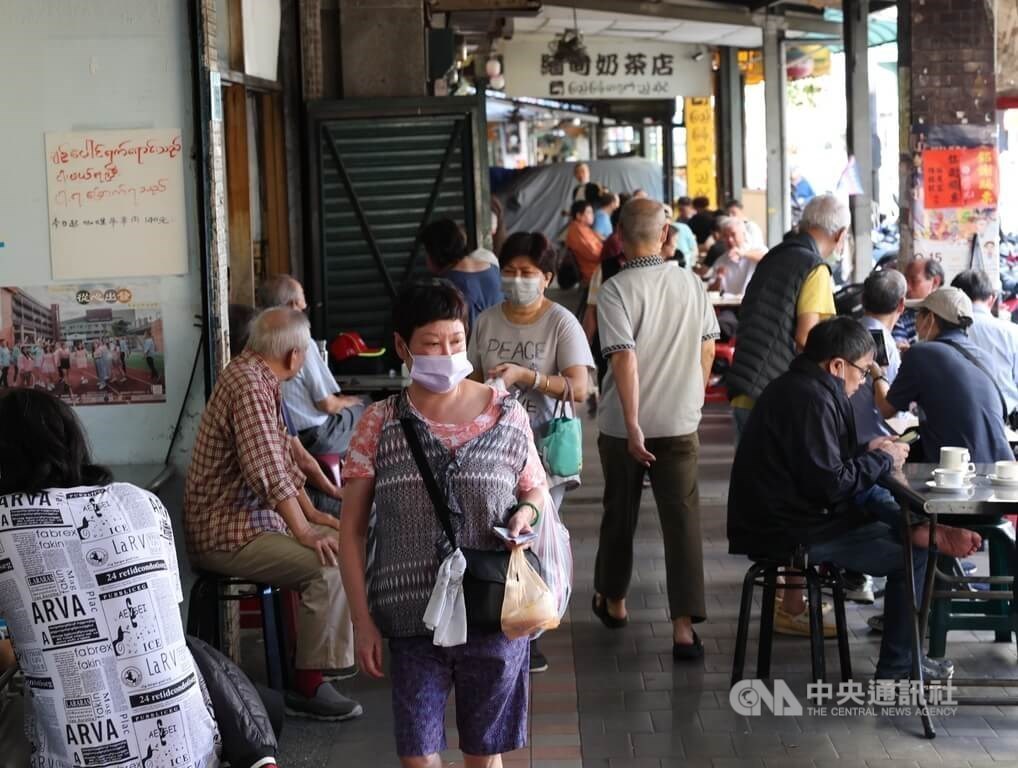 Taipei, Dec. 3 (CNA) Taiwan on Saturday reported 13,152 new COVID-19 infections and 33 deaths from the disease, according to the Central Epidemic Command Center (CECC).
The number of new cases represented a 0.9-percent drop from a week earlier, CECC data showed.
The deceased ranged in age from their 50s to their 90s. All except one had underlying health conditions, while 17 were unvaccinated against COVID-19, the CECC said.
Also on Saturday, the CECC reported 69 new COVID-19 cases classified as moderate and 29 as severe.
Regional breakdown
Regionally, New Taipei reported the highest number of new cases, 2,123, followed by Kaohsiung's 1,792 and Taichung's 1,675.
Taoyuan recorded 1,335 new cases, Taipei 1,057, Tainan 1,015, Changhua 804, Hsinchu County 443, Pingtung 437, Miaoli 381, and Hsinchu City 352.
Yunlin had 312 cases, Chiayi County 257, Nantou 253, Yilan 190, Hualien 171, Chiayi City 163, Keelung 157, Taitung 86, Kinmen 56, Penghu 37, and the Matsu Islands two, the CECC said.
To date, Taiwan has recorded 8,356,217 COVID-19 cases since the pandemic began in early 2020, including 37,886 classified as imported.
With the 33 deaths reported on Saturday, the number of confirmed COVID-19 fatalities in the country rose to 14,449.
(By Ko Lin)
Enditem/cs
Related News
● New round of COVID-19 rapid test rationing to start Dec. 1
● Taiwan receives new shipment of Moderna vaccine against Omicron BA.5
Latest COVID-19 rules
● Taiwan to remove weekly arrival cap on Dec. 10
● Taiwan's eased mask mandate takes effect on Dec. 1
● Taiwan cuts COVID isolation to 5 days, lifts workplace vaccine mandates (Nov. 14)
● Taiwan to further ease border rules for China, Hong Kong, Macau residents
● People with fever will be advised against taking high speed trains
● Taiwan's new COVID-19 regulations taking effect Nov. 7
● Taiwan lifts ban on international cruises
● Taiwan's updated COVID-19 protocols for arriving travelers from Oct. 13  
Recent cases
Dec. 2: Taiwan reports 14,081 new COVID-19 cases, 29 deaths
Dec. 1: Taiwan reports 15,651 new COVID-19 cases, 53 deaths
Nov. 30: Taiwan reports 17,727 new COVID-19 cases, 37 deaths
Nov. 29: Taiwan reports 17,289 new COVID-19 cases, 21 deaths
Nov. 28: Taiwan reports 10,659 new COVID-19 cases, 41 deaths
View All