Temperatures to fall to 17 degrees in northern Taiwan next week: CWB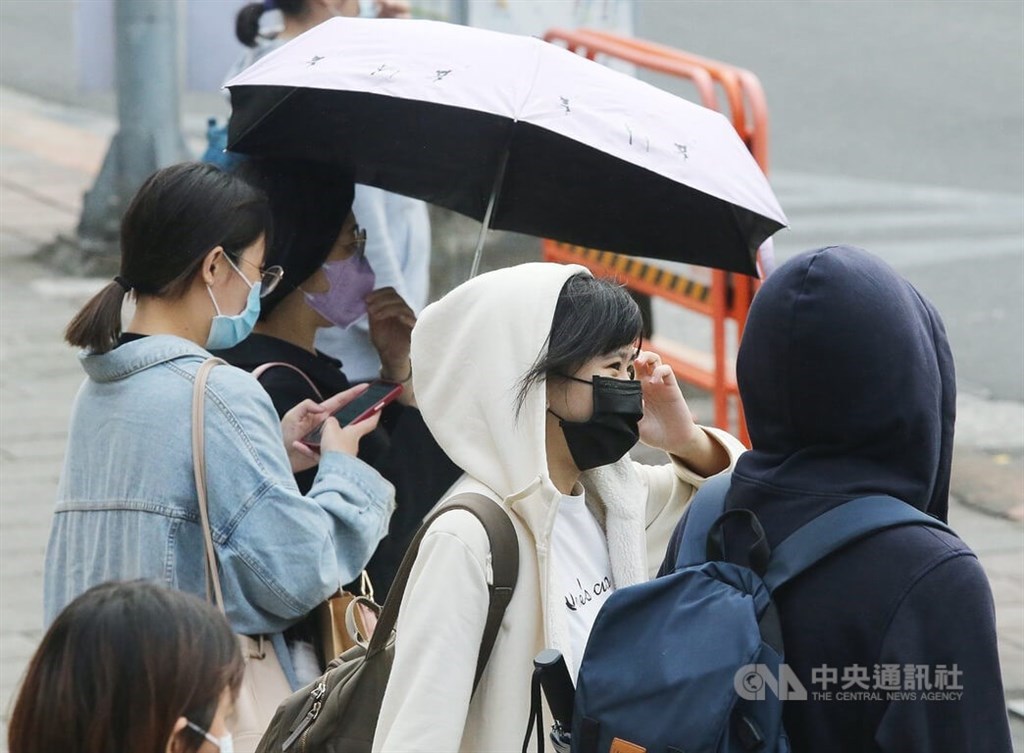 Taipei, Dec. 3 (CNA) Daytime temperatures in northern Taiwan are expected to fall to 17 degrees Celsius next week as a new round of northeasterly winds set in after the mercury briefly recovers on Saturday, according to the Central Weather Bureau (CWB).
The CWB said that as the seasonal winds which affected northern Taiwan in the past few days has shown signs of weakening on Saturday, daytime temperatures are expected to recover to a range of between 26 and 27 degrees, up from around 20 degrees seen Friday.
People in central and southern Taiwan as well as in Hualien and Taitung in the east are expected to experience warmer weather on Saturday with temperature highs forecast to reach 27-31 degrees, compared with 27-30 degrees a day earlier, the CWB said.
Still, it warned of a wide daytime-nighttime temperature difference for Saturday, forecasting the mercury will fall to 18-21 degrees at night, with thick fog possible.
The CWB also forecast strong winds in Keelung, the northeasterly coastal area, as well as in the east for Saturday. Despite the higher temperatures in northern Taiwan during the daytime, sporadic showers are possible, while cloudy to sunny skies are forecast for central and southern Taiwan, according to the CWB.
On Sunday, a new wave of seasonal northeasterly winds is forecast to hit northern Taiwan, and the strength of the wind system is expected to hit its peak on Tuesday (Dec. 6), pushing down the mercury at night to 17 degrees, with daytime temperatures likely to hover around only 20 degrees.
In central and southern Taiwan, where people feel less of a pinch from the effects of the seasonal wind systems, daytime temperatures are expected to hit 25 degrees or higher on Tuesday.
Echoing the CWB, Wu Der-rong (吳德榮), an adjunct associate professor of atmospheric sciences at National Central University, said that with a new wave of seasonal northeasterly winds moving in bringing more moisture, wet and cooler weather will be felt in northern Taiwan, leaving uncomfortable conditions for people around the region for most of next week.
The wind system is expected to weaken to some extent on Wednesday (Dec. 7), but another wave of seasonal winds is expected to quickly set in on Thursday (Dec.8) which will send the temperatures lower again, Wu said.