CORONAVIRUS
/
Taiwan to ease hospital visitation limitations on Dec. 10: CECC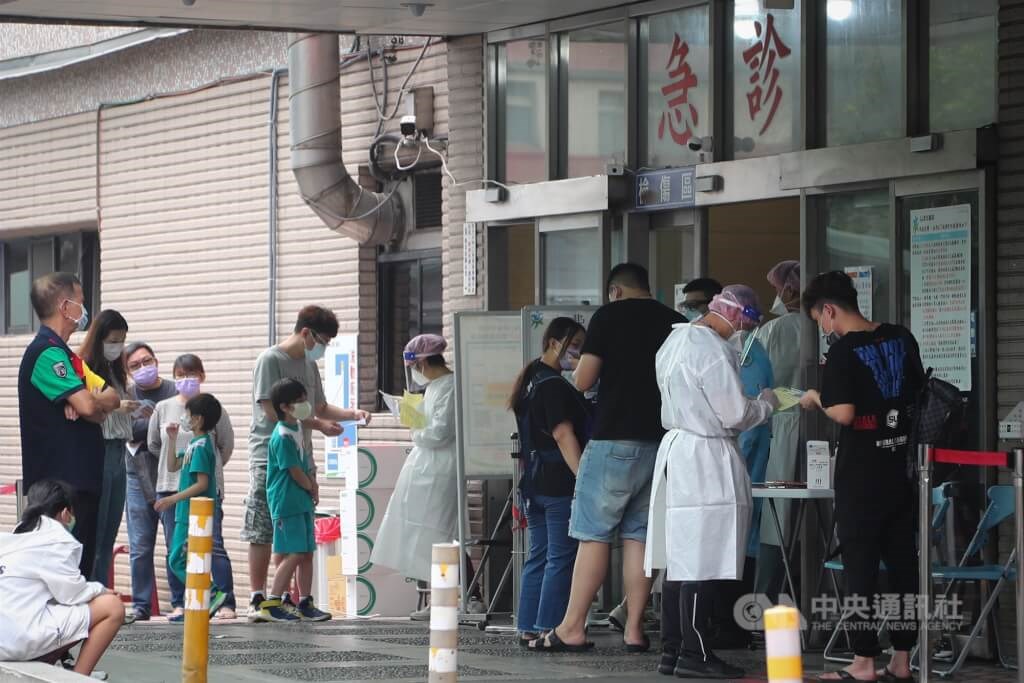 Taipei, Nov. 28 (CNA) Taiwan will ease its existing hospital visitation rules on Dec. 10 and allow more people to visit patients at designated hours, the Central Epidemic Command Center (CECC) said Monday.
From Dec. 10, each patient admitted to a hospital may receive up to two visitors during designated visiting hours.
However, the deputy head of the CECC's Medical Response Division Lo Yi-chun (羅一鈞) added that four specific groups will be exempted from the rules and will not be limited with visitor numbers and visitation timeframe.
The first group are patients who have to undergo surgery or invasive procedures and treatment that either need to be accompanied by family members, or need to legally have family members present to sign documents.
The second group are patients admitted into emergency rooms and special care units such as hospice wards, as they will need family members present to have their diagnosis and treatment explained.
The third group are patients whose conditions worsen or turn terminal.
Finally, the fourth group are patients who receive special permission from medical institutions which provide an assessment that said patients need to have more visitations.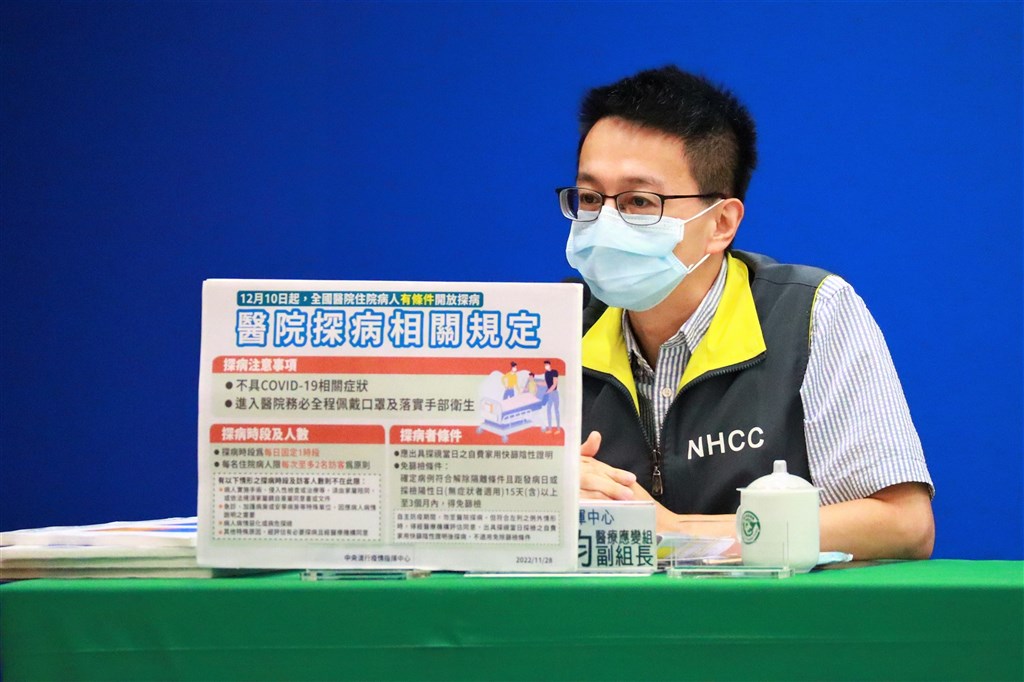 Lo went on to add that people observing self-initiated epidemic prevention protocols should refrain from visiting hospitals.
Visitors must also provide hospitals with a rapid test taken on the day of visitation that displays a negative result.
However, if visitors have been diagnosed with COVID-19 but were released from isolation between 15 days and three months since the onset of symptoms or the first positive COVID-19 test, they will be exempted from providing rapid tests, Lo added.
Lo made the amendment announcement during Monday's routine CECC press briefing, stating that the amendment will be made as a result of Taiwan experiencing a steady decrease in COVID-19 cases.
Lo said the decision was also made in consideration of the medical needs of patients as well as the pandemic safety conditions in hospitals.
Cap on arrivals to be removed
At the press briefing, CECC head Victor Wang (王必勝) also revealed that on Dec. 10, Taiwan will remove its current weekly cap on visitors from abroad as COVID-19 cases in the country are now under stable control.
Currently, Taiwan still maintains a weekly arrival limit of 150,000 foreign visitors.
The cap will be raised on Dec. 1 to 200,000 before being fully lifted on Dec. 10.
Related News
Nov. 28: Children aged 5-11 can soon get COVID-19 booster
Nov. 24: Taiwan receives updated Moderna vaccine against Omicron BA.4/5
Nov. 2: Parents urged to get kids updated COVID vaccine as new variant emerges
Oct. 27: Updated vaccines to be used as boosters for people aged 12 and above
Oct. 27: Taiwan shortens interval for children to get COVID boosters
Latest COVID-19 rules
● Taiwan to ease hospital visitation limitations on Dec. 10: CECC
● Taiwan to remove weekly arrival cap on Dec. 10
● Taiwan to ease mask mandate starting Dec. 1
● Taiwan cuts COVID isolation to 5 days, lifts workplace vaccine mandates (Nov. 14)
● Taiwan to further ease border rules for China, Hong Kong, Macau residents
● People with fever will be advised against taking high speed trains
● Taiwan's new COVID-19 regulations taking effect Nov. 7
● Taiwan lifts ban on international cruises
● Taiwan's updated COVID-19 protocols for arriving travelers from Oct. 13
View All